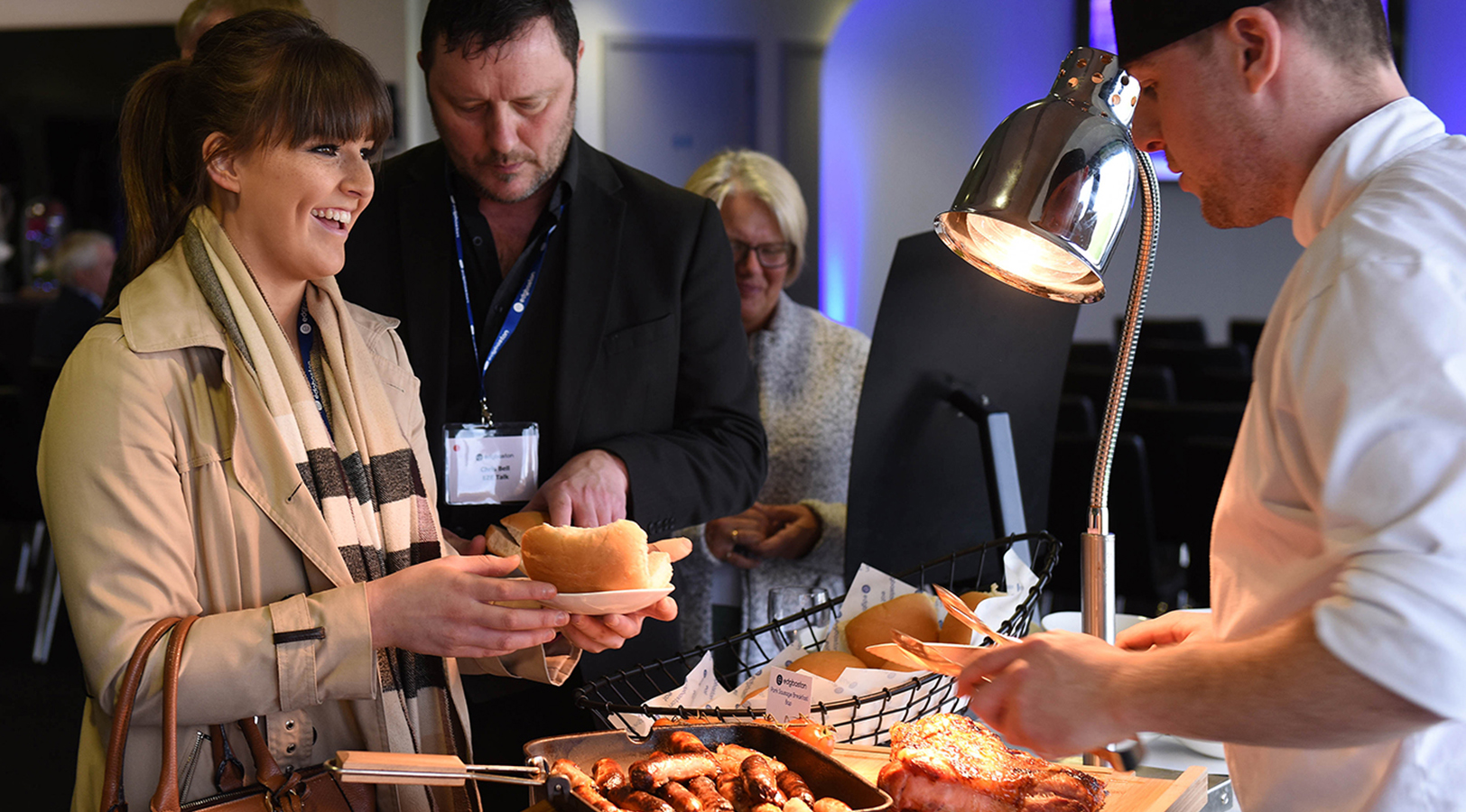 Edgbaston Stadium's events team have revealed its Safe Meetings & Events Promise to existing and prospective clients who plan to stage meetings, conferences and events when the venue reopens from Monday 6 July.
Maria Jones, Head of Conference & Events Sales at Edgbaston Events, said: "Our 6 July reopening date is something that we've been working towards throughout this lockdown period, and these new working plans have been developed following close consultation with our established clients, our partners within Compass Group, Lime Venues Portfolio and Levy Restaurants, and our technology partner PTI.
"We pride ourselves as being a business that regularly innovates and constantly assesses new market opportunities. As a result of this process, our suppliers are providing new technology to meet the changing needs of our clients who wish to stage hybrid or virtual events."
Conferences & Events
Edgbaston Stadium's conference and events facilities will reopen from Monday 6 July. To support this, we've created a six-point plan that has been designed to provide greater reassurance to all delegates in response to COVID-19.
Space and Social Distancing – all rooms having outdoor spaces, the introduction of strict social distancing measures and clear signage and guidance around the venue
Hygiene and Cleanliness – new and improved cleaning procedures and providing a high level of hand sanitiser dispensers
Contact Free Catering – pre-packaged food and drink prepared on-site with increased safety and maintaining Edgbaston's outstanding range of fresh produce
Enhanced Technology – increased options for clients, including video conferencing, live streaming and virtual tours
Staff Fully Trained – all staff working to new operational procedures and have PPE tailored to their role
Communication – regular updates from our events team throughout the planning process
Our events teams are now taking bookings for any event from Monday 6 July, subject to our updated room capacities which follow the UK Government's guidance on 2m social distancing.
Please do contact the conference and events team between 9am and 5pm, Monday to Friday, on 0121 369 1994 (option 3) or email events@edgbaston.com.
Safe Meetings & Events at Edgbaston Events
Edgbaston Events has launched Safe Meetings & Events. We've installed a number of new and improved health, safety and cleanliness procedures to ensure the safety of all our guests and staff.
Get in touch today about your next event and find out how we can help you.