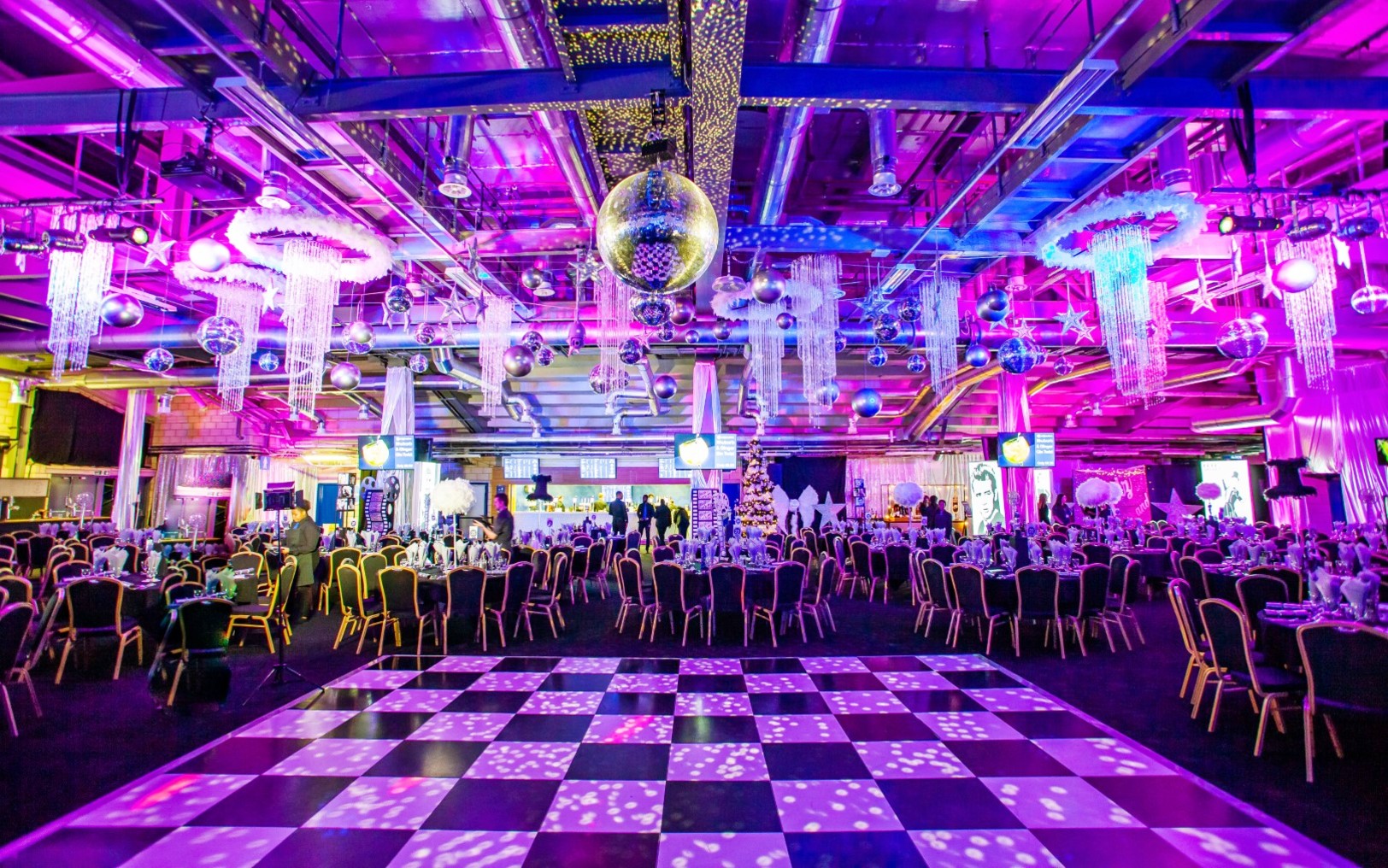 Edgbaston Events are set to welcome over 6,500 people to the venue this festive season with all Dancing Through the Decades Shared Christmas Party Nights now SOLD OUT.
After releasing the most comprehensive programme of Shared Christmas Parties ever on offer at the venue, Edgbaston Events has seen a influx of enquiries since lockdown restrictions ended in July.
High-demand for our Dancing Through the Decades party packages since the summer has led to all Shared Party dates being fully booked before the festivities begin, with the first party being held on Saturday 27 November.
Maria Jones, Head of Sales at Edgbaston Events, said: "Following the disappointment of not being able to hold Christmas Parties in 2020, our team are so excited to make 2021 extra special and deliver an unforgettable party experience for everyone coming to Edgbaston.
"It has been great to see demand for our packages increase back to pre-COVID levels and we can't wait to welcome so many people back to celebrate the festive season."

Maria Jones, Head of Sales
Our Dancing Through the Decades Christmas Party Nights offer a unique party experience this Christmas, celebrating the very best in music from 70's, 80's, 90's, 00's and 10's. With a live band and DJ, our packages provide a jam-packed evening of entertainment to start the festive season in style.
If you would still like to celebrate Christmas at Edgbaston in 2021, then there is still some availability left to hold a Private Party in one of our exclusive suites. With a traditional festive themed room, superb three-course Christmas feast and private DJ entertainment included in our package, book a Private Christmas Party experience at Edgbaston for up to 500 people.
For more information, please contact our team on 0121 369 1994 (option 3) or via events@edgbaston.com.
Private Christmas Parties at Edgbaston
If you would like a more exclusive Christmas Party experience, then why not book a Private Party at Edgbaston. Our packages include a private suite with traditional Christmas decoration, a fantastic three-course festive Christmas Menu, DJ entertainment and much more…