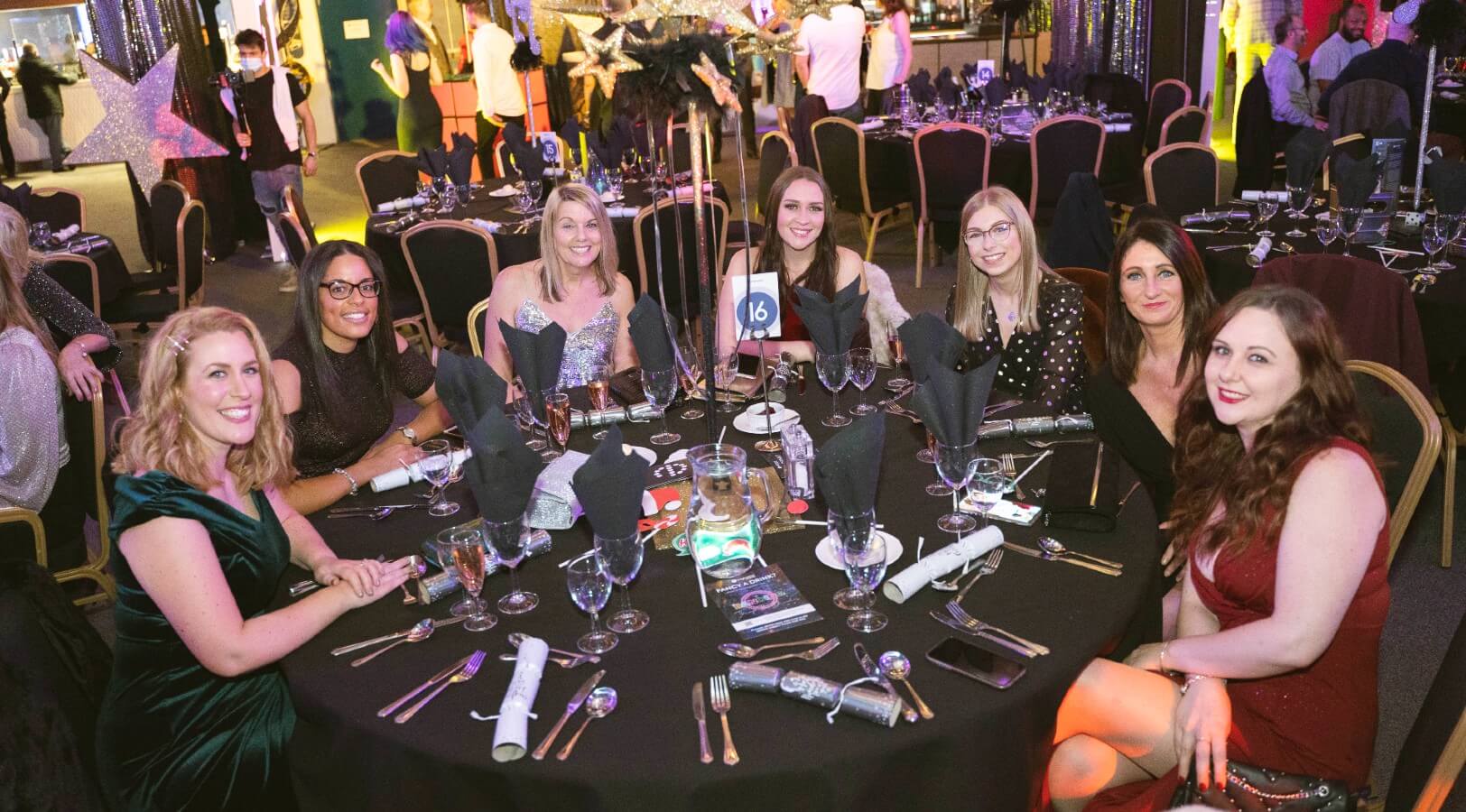 Edgbaston Events welcomed over 6,000 guests to the venue, hosting in excess of 30 Christmas Party events and recording yet another successful festive period in 2021.
Visitors to Edgbaston were treated to a unique party experience, celebrating the very best in music from across the decades, with fantastic live entertainment from our house band, Solid Groove Foundation. Coupled with a red carpet welcome and superb three-course meal, guests were able to enjoy the festivities in style.
After a slow start to sales due to COVID restrictions and uncertainty across the events industry, the Edgbaston Events team saw an influx of bookings from September with all Dancing Through the Decades Shared Party Nights being confirmed as sold out ahead of the first party night taking place.
Maria Flello, Head of Sales at Edgbaston Events, said: "Following various set backs for our industry in 2021, we are delighted that we were able to put on a full programme of Christmas Parties and bring some festive cheer for the first time since 2019.
"We have received great feedback from our customers and I am incredibly proud of the way that our team delivered such a fantastic party experience for everyone that visited Edgbaston."

Maria Flello, Head of C&E Sales
"Our Shared Party Nights are some of the biggest in Birmingham, and to be able to operate these in such challenging circumstances sets us up well to make 2022 bigger and better than ever."
With Edgbaston Events ongoing commitment to creating a safe environment for guests and staff, all Christmas Parties in 2021 followed our robust Safe Meetings & Events protocols and the latest government guidance.
Planning is now underway for our 2022 Christmas Party packages, with further information being released in the coming months. Keep up to date with all Edgbaston Events news via edgbaston.com/events or follow us on Twitter or Facebook.