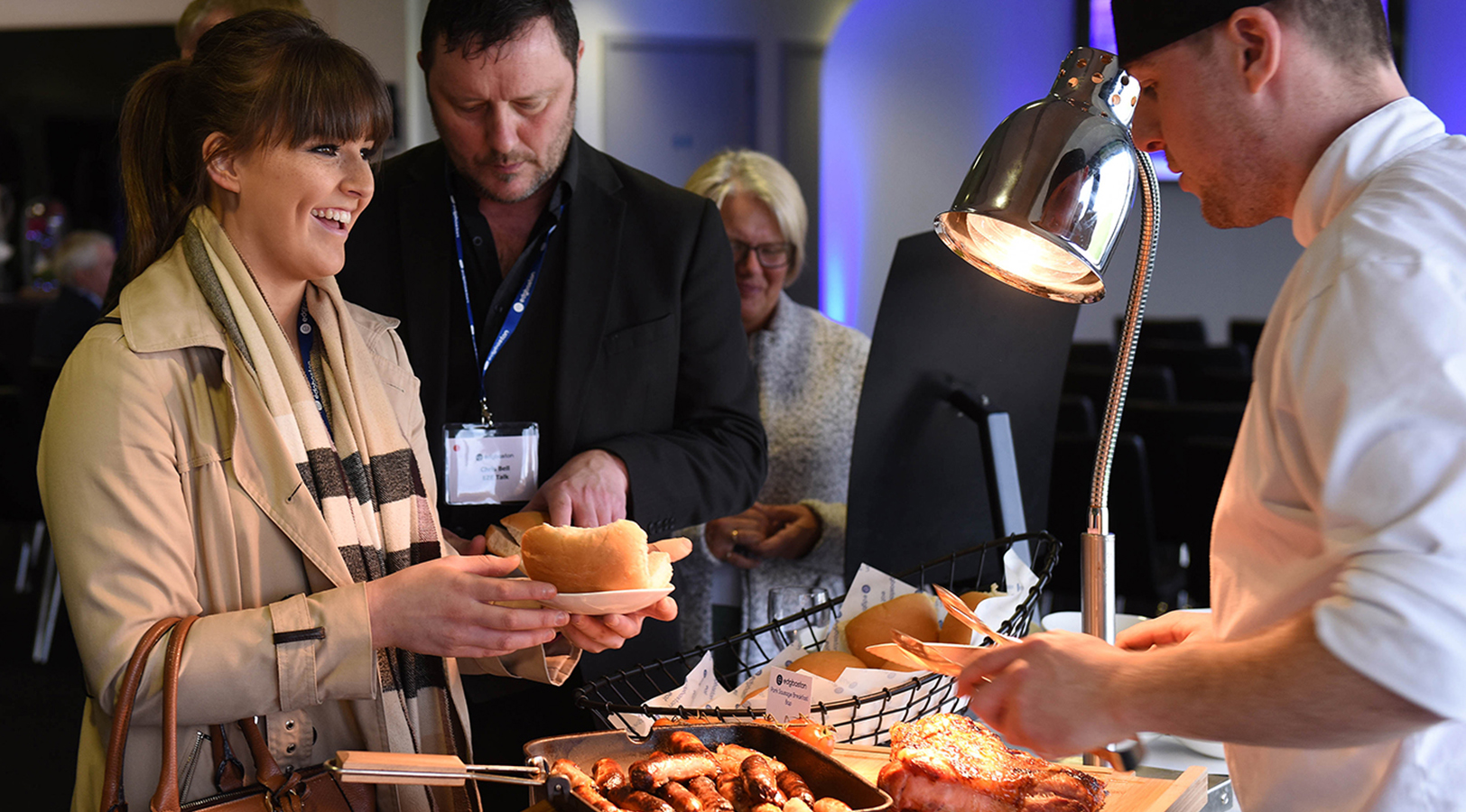 As COVID restrictions ease across England today, Edgbaston Events will welcome events back to full capacity from Monday 2 August.
With all rules on social distancing being lifted, the events industry will now be able to begin its recovery. For the first time since March 2020, Edgbaston will once again be able to host large conferences and banquets to the maximum capacity of our biggest spaces, the Banqueting Suite and Exhibition Hall.
These changes will mean that there will be no social distancing and we will be able to go back to offering buffet lunch options as part of our meeting, conference and room hire packages.
However, Edgbaston Events have taken the decision to proceed with caution and maintain some health and safety measures in the venue.
We will be continuing to ask event organisers and attendees to wear face coverings when moving around the stadium. All sanitisers stations will remain in place and we will continue to operate our robust cleaning procedures throughout.
Maria Jones, Head of Sales at Edgbaston Events, said: "It's been so long since we have seen large events at Edgbaston and we can't wait to welcome our wonderful clients back to our award-winning venue.
"We know that we are going to have to proceed with caution and understand that event organisers may want to continue to have certain measures in place to offer further protection for their attendees and we will fully support this. Safety remains our number one priority.
"Our team will continue to be available and flexible to be able to adhere to all requirements and create an event that everyone feels comfortable with."
If you have an event booked in the coming weeks or months, our team will be in touch with you over the next 48 hours to discuss how you would like to operate your event and help you plan an event that is right for you.
The Edgbaston Events team continue to be available for all enquiries and questions Monday to Friday, 9am to 5pm, by calling 0121 369 1994 (option 3) or via email at events@edgbaston.com.
Contact our team today
We Are #Ready4You
If you would like to discuss your events with us today, the please contact our team at events@edgbaston.com or on 0121 369 1994 (option 3), Monday to Friday from 9am to 5pm.