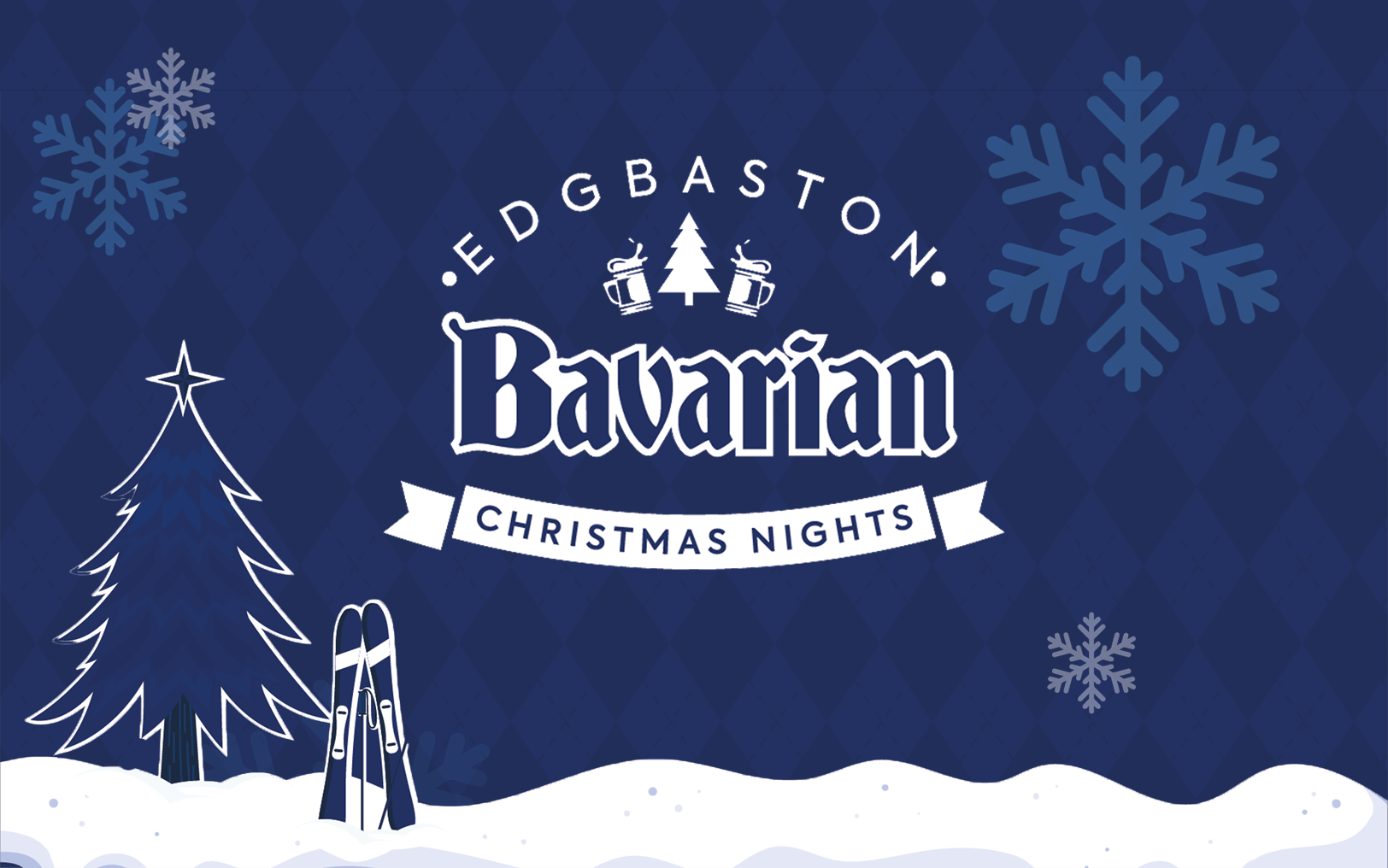 Introducing Bavarian Christmas Oomparty Nights at Edgbaston - a foot stomping, thigh slapping night of fun as we immerse you in an fresh, modern take on a Bavarian experience.
Over the past few years, Edgbaston has become one of the leading Christmas Party venues in Birmingham. Now, Edgbaston Events are diversifying their offering by launching a new festive experience featuring a contemporary Oompah show, steins and an informal Bavarian feast.
With four dates sold out for the more traditional Hollywood Glitz & Glamour Party Nights, and further four dates with limited availability left, our new Bavarian Oomparty Nights offer a more informal, fun option to the Edgbaston programme this festive season.
Priced at just £30 per person, guests will be able to enjoy their night in a fantastic Bavarian village inspired themed room, will receive a complimentary stein of beer or cider on arrival, can tuck into a traditional bratwurst with chips and dance the night away with a late bar until 1am.
The headline of the night will be the oompah show performed by The Oomparty Band. Mixing together electronic drums with live trumpets and trombones, they perform unique covers of huge club classics, massive throwback anthems and noughties pop hits that are certain to keep you dancing all night long.
Complete with traditional outfits, hilarious party games, The Oomparty Band will make sure the Bavarian Party Nights at Edgbaston are events to remember!
Maria Flello, Head of C&E Sales at Edgbaston Events, said: "I am so excited to be able to introduce our Bavarian Christmas Oomparty Nights. With the popularity of our Christmas Parties growing year-on-year, it is great that we are now in the position to provide something different this festive season and start to grow our offering.
"We have been able to develop a strong corporate client base in recent times, with many repeating their Christmas Party booking at Edgbaston each year.
"The launch of our new Bavarian Nights will allow us to not only look to accommodate work parties but also welcome groups of friends, family and many more with an evening of entertainment for everyone."

Maria Flello, Head of C&E Sales
Our Bavarian Oomparty Nights are on sale now. You can book your places online today by clicking here. Alternatively, please contact our Events Team on 0121 369 1994 (option 3) or email events@edgbaston.com.
Don't know what to expect from our Bavarian Christmas Oomparty Nights? Check out the video below for a taster…
Bavarian Christmas Oomparty Nights at Edgbaston
Join us for a brilliantly Bavarian experience this Christmas at Edgbaston! Enjoy a night out with colleagues, friends or family and celebrate the festive season with steins, iconic Oompah music, hilarious games, dancing and a Bavarian feast.