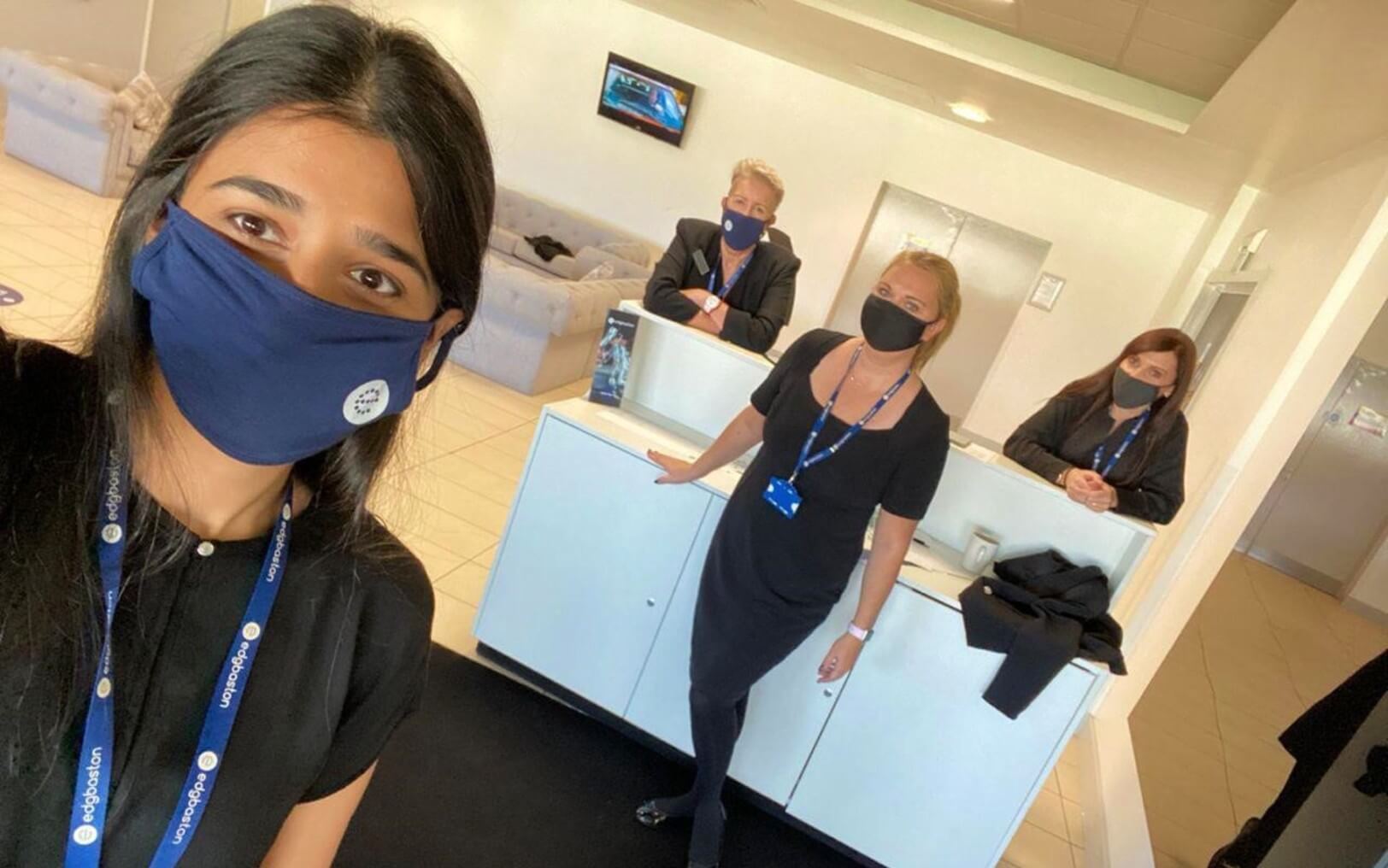 As part of our #MeetTheTeam series, we will be taking you behind the scenes and getting to know the people who make Edgbaston Events tick.
This will give you, our clients, event organisers, delegates and partners, the opportunity to gain an insight into the lives and roles of the team that help create the fantastic events that we hold at Edgbaston.
You will be able to #MeetTheTeam throughout 2021 across the Edgbaston Events website and social media channels, highlighting our award-winning and dedicated team that help deliver unforgettable experiences.
Maria Jones, Head of C&E Sales, said: "At Edgbaston, we truly believe that it is our team that sets us apart. It is great testament to what our team can achieve that we have been able to host many high profile events over the years and create the success we have.
"We are lucky enough to have some fantastic clients and have been able to work with them to create some amazing events.
"With our expectation of events returning in 2021, our amazing team can't wait to return to the stadium and once again host meetings, conferences, weddings, Christmas Parties, exhibitions and many other events, helping to continue to take Edgbaston from strength to strength."

Maria Jones, Head of C&E Sales
Edgbaston Events is currently open to support essential business events only, but our team are still available and able to support on new, potential and existing bookings.
Our team can be contacted via our live chat on the Edgbaston Events website, by calling 0121 369 1994 (9am to 5pm, Monday to Friday) or by emailling events@edgbaston.com.
Speak with our events team today
Our events team continue to be available to discuss your events and will work with you to look at how Edgbaston can create an unforgettable experience.
Speak to us today to find out how Edgbaston can facilitate your next event.