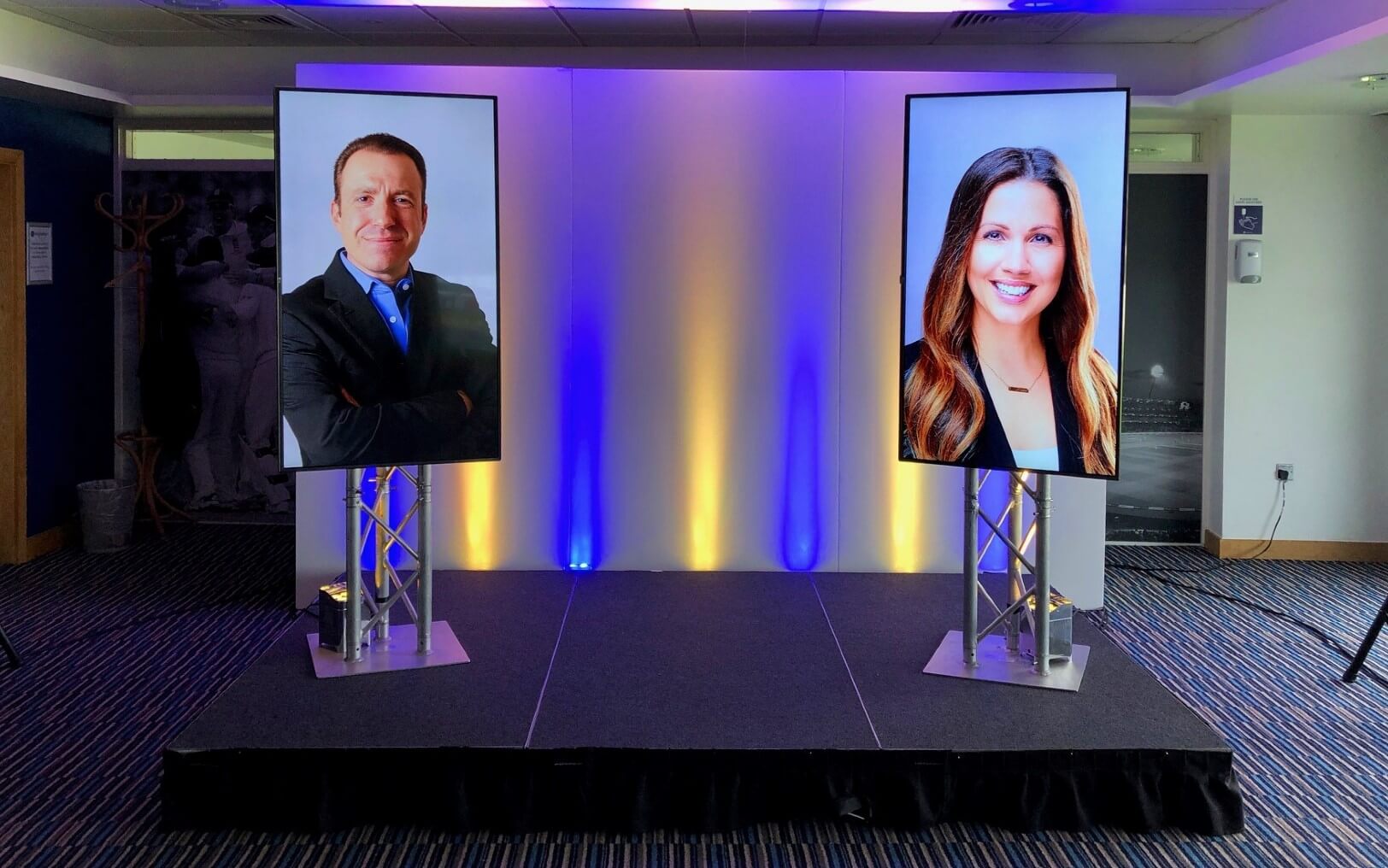 In partnership with Cue Media, Edgbaston Events has launched a brand new Edgbaston Studio, allowing the stadium to be able to support clients with hybrid and virtual events.
Featuring state-of-the-art AV and broadcast equipment, the Edgbaston Studio will enable event organisers to create dynamic and engaging content for digital events.
Operated in a COVID-secure environment and in compliance with the stadium's stringent safety procedures, the Edgbaston Studio is located in the adaptable Chairman's Lounge.
The space incorporates an advanced LED backdrop, multiple camera kits and scalable lighting system with a sophisticated audio desk and vision mixer to bring your production to life.
Maria Jones, Head of C&E Sales at Edgbaston Events said: "2020 has been a unprecedented year for everyone, and the conference industry has had to adapt to be able to establish a new way of connecting with people and hosting events.
"After speaking with several clients regarding their requirement for hosting virtual or hybrid events, we are confident that the Edgbaston Studio provides the required levels of high quality production to create an engaging spectacle.

Maria Jones, Head of C&E Sales at Edgbaston Events
"With these additional packages now available, Edgbaston can offer support and guidance to event organisers who are looking to evolve their events to the fit the 'new normal'. We are very excited to be working with Cue Media to be able to expand our offering to meet the ever-changing climate and look forward to providing a first-rate experience for our clients."
Lorna Hughes, Head of Sales at Cue Media commented: "At Cue Media we are delighted and thrilled to be providing a live event studio at Edgbaston. At Cue we can offer a fabulous and adaptable studio with the platform to live stream to an audience, but most importantly the technical expertise, knowledge and proven track record.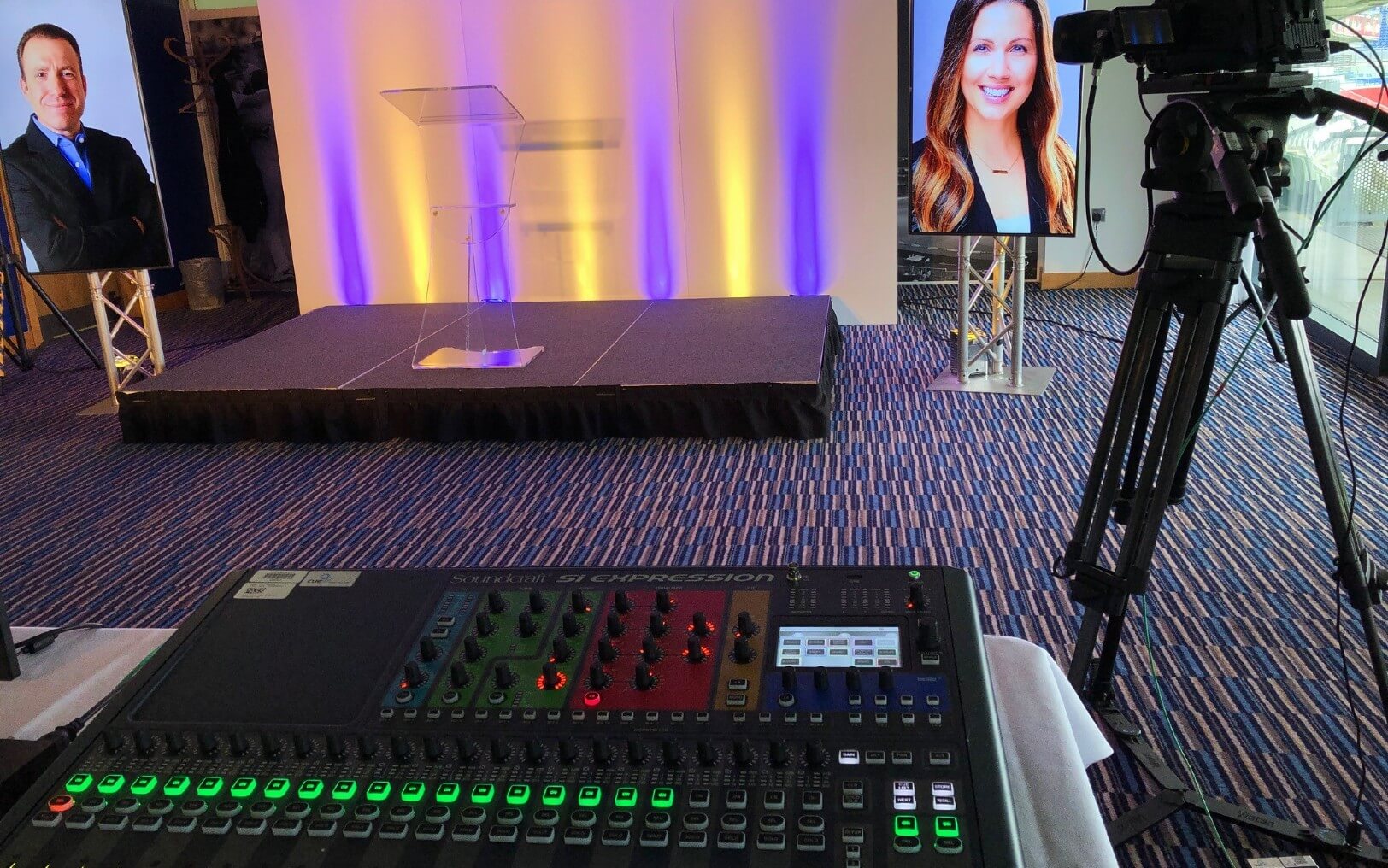 "In challenging times its more vital than ever to be able to communicate with your employees and stakeholders, keeping them informed and updated at every step of your journey. With both Edgbaston and Cue Media holding the 'Good To Go' accreditation to provide COVID-secure working practices on-site, you have peace of mind knowing you're in safe hands."
The Edgbaston Studio packages are also serviced by an experienced team of video, audio and camera technicians to ensure each hybrid or virtual event is run seamlessly and the production is engaging for all delegates.
Each package is bespoke to fit the needs of the client, with options to live stream or pre-record content, offering flexibility to produce webcasts, video conferences and even include guest speakers from around the globe.
If you would like to find out more about our packages or need advise on a virtual or hybrid event then please contact our team today by calling 0121 369 1994 (option 3) or emailing events@edgbaston.com.
Virtual & Hybrid Events at Edgbaston
Our new Edgbaston Studio provides the flexibility for event organisers to host virtual and hybrid events to network with delegates in a dynamic way.