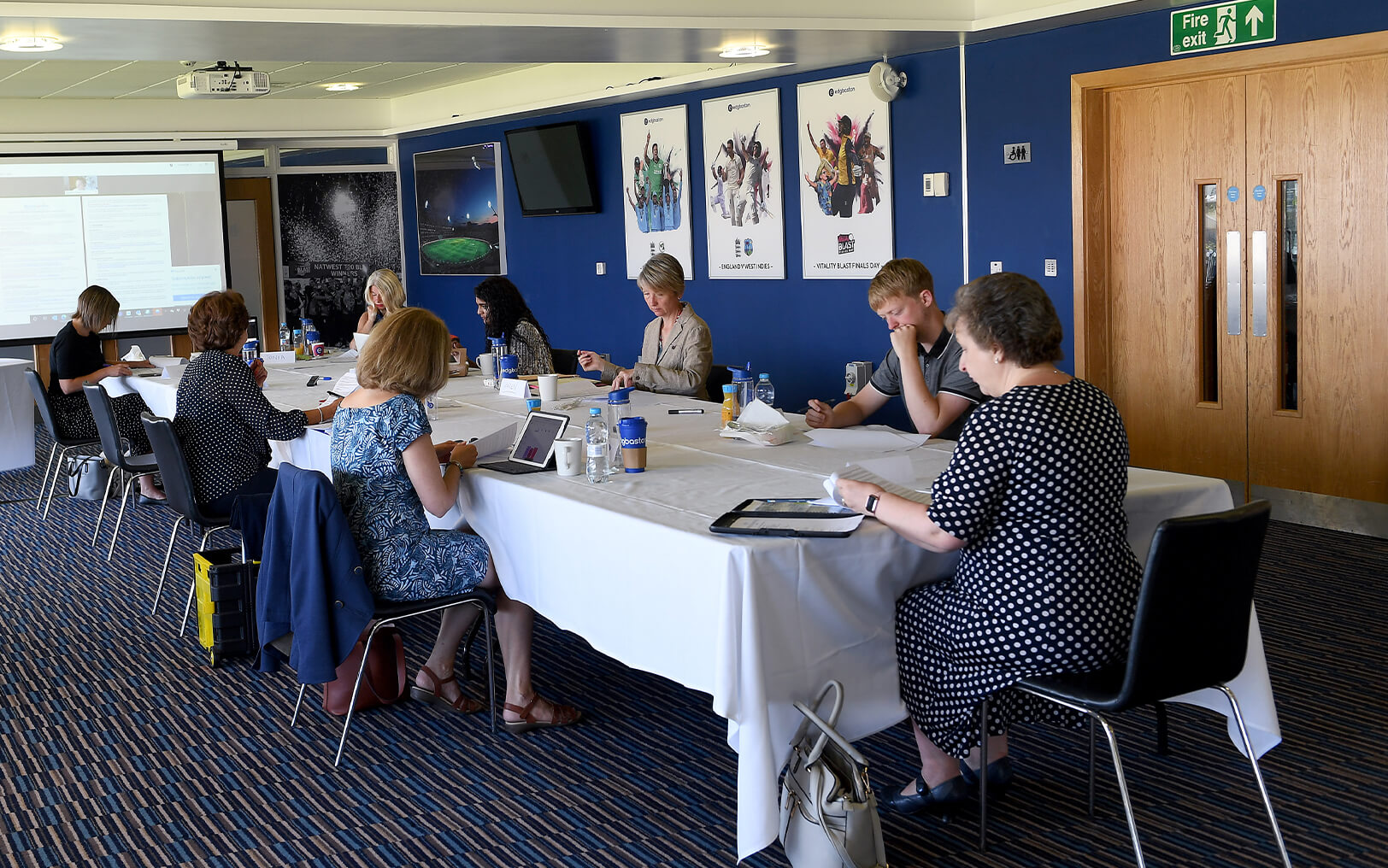 Edgbaston Events has been awarded the AIM Secure accreditation, recognising continued excellence within the events industry and commitment to creating a safe, healthy and hygenic environment to host small meetings.
"Our operational team have been fantastic since we reopened Edgbaston for small meetings and events back in July," said Maria Jones, Head of Conference & Events Sales at Edgbaston Events. "It's testament to their continued work that the MIA have seen fit to award us with AIM Secure.
"We are constantly reviewing our procedures to ensure that we are conforming to the very latest guidlines and creating an environment that is safe for both our clients and staff.
"This latest recognition of our processes helps to reinforce our status as market leaders of Safe Meetings & Events and hopefully provides visitors with reassurance that their well-being is our top priority."

Maria Jones, Head of Conference & Events Sales
Managed by the Meetings Industry Association (MIA), the AIM Secure mark is used to identify venues that demonstrate a continued professional approach to meetings and events, whilst highlighting dedication to creating an environment that is safe and commitment to protecting customers and staff.
AIM Secure considers the complete experience provided by each venue and is only awarded to the organisations that can verify they are following the stringent protocols set out by the latest standards. In order to become accredited, Edgbaston Events had to ensure they conformed with the measures set out under the following categories:
Quality of meeting and event facilities
Commitment to delivering a healthy and hygenic environment
Level of service delivery
Compliance with latest legislation
Commitment towards diversity and inclusion
For enquiries relating to events at Edgbaston, please contact the team on 0121 369 1994 (option 3) or email events@edgbaston.com.
Safe Meetings & Events at Edgbaston Events
Edgbaston Events continues to operation Safe Meetings & Events. We continue to operate under a comprehensive set new and improved health, safety and cleanliness procedures to ensure the safety of all our guests and staff.
Get in touch today about your next event and find out how we can help you.