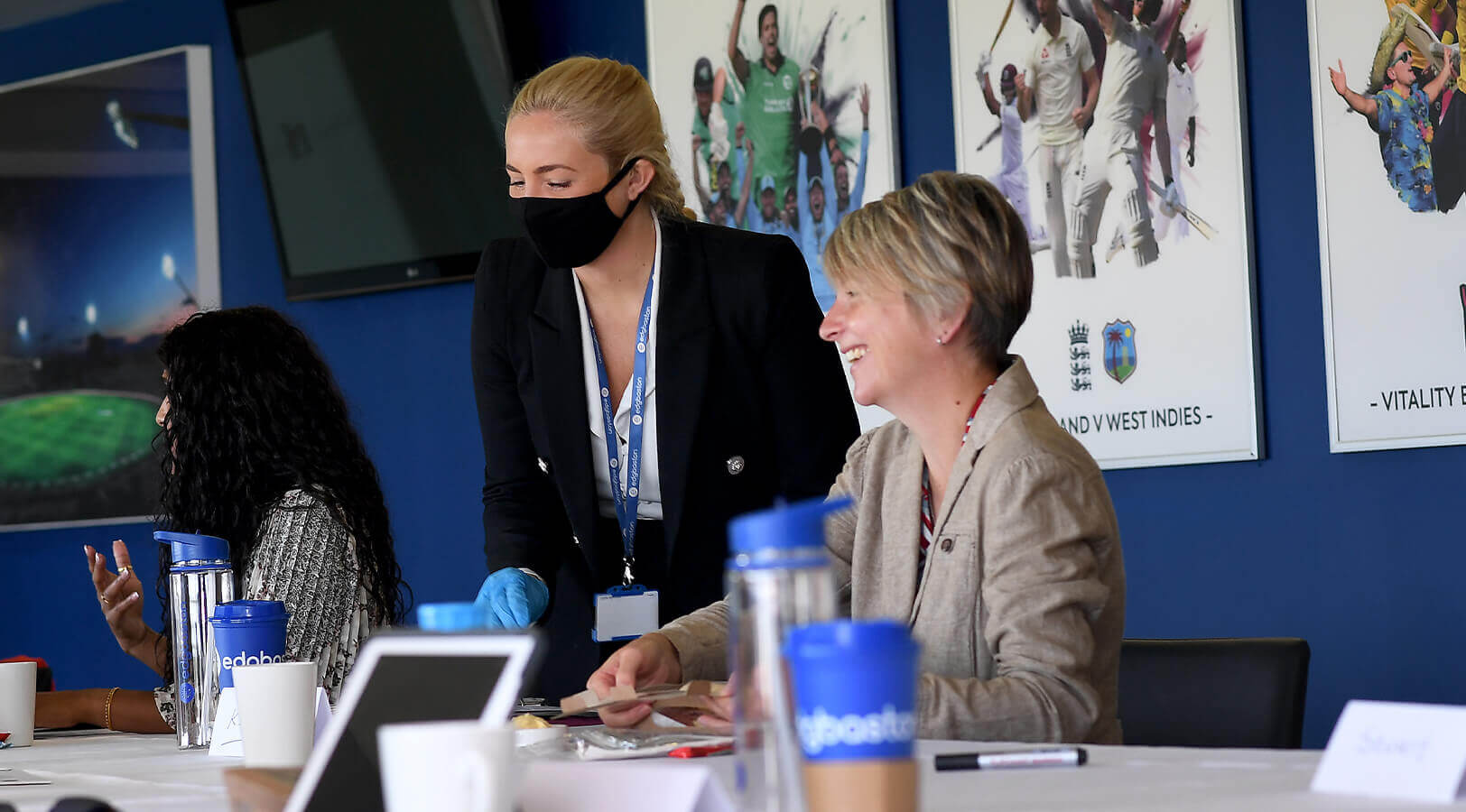 Following the Government's latest announcement, Edgbaston Events remains open for all events and are committed to our Safe Meeting & Events protocols.
Since the beginning of the COVID-19 outbreak, Edgbaston Events has worked hard to put a comprehensive set of procedures in place to ensure Edgbaston is a safe environment for our guests and staff.
Under the latest guidelines, all events taking place at Edgbaston Events, including our popular programme of Christmas Parties, will go ahead as planned.
Claire Daniel, Operations Director at Edgbaston, said: "The safety of our staff and guests is always our top priority. The commitment of our team in making the venue as safe as possible is unchanged and our robust procedures remain in place.
"We very much remain open and its business as usual with a busy month of events and Christmas Parties planned for December.
"Our staff will continue to follow a stringent set of measures, including regular COVID testing, face coverings, temperature checks and observing good hand hygiene to help keep our guests safe.
"Guidelines for our guests do not change and we continue to encourage good hygiene practices while at the venue."
Although not mandatory under latest guidelines, we encourage visitors to Edgbaston to wear a face covering when moving around. Temperature check machines will be available on arrival and sanitiser stations feature around the venue.
For more information about our Safe Meeting & Events at Edgbaston, please visit edgbaston.com/events.
If you have any questions about an upcoming event or if you are interested in enquiring about a new event at Edgbaston Events, please contact our team via events@edgbaston.com or on 0121 369 1994 (option 3).
Safe Meetings & Events at Edgbaston Events
Edgbaston Events continues to operation Safe Meetings & Events. We continue to operate under a comprehensive set new and improved health, safety and cleanliness procedures to ensure the safety of all our guests and staff.
Get in touch today about your next event and find out how we can help you.