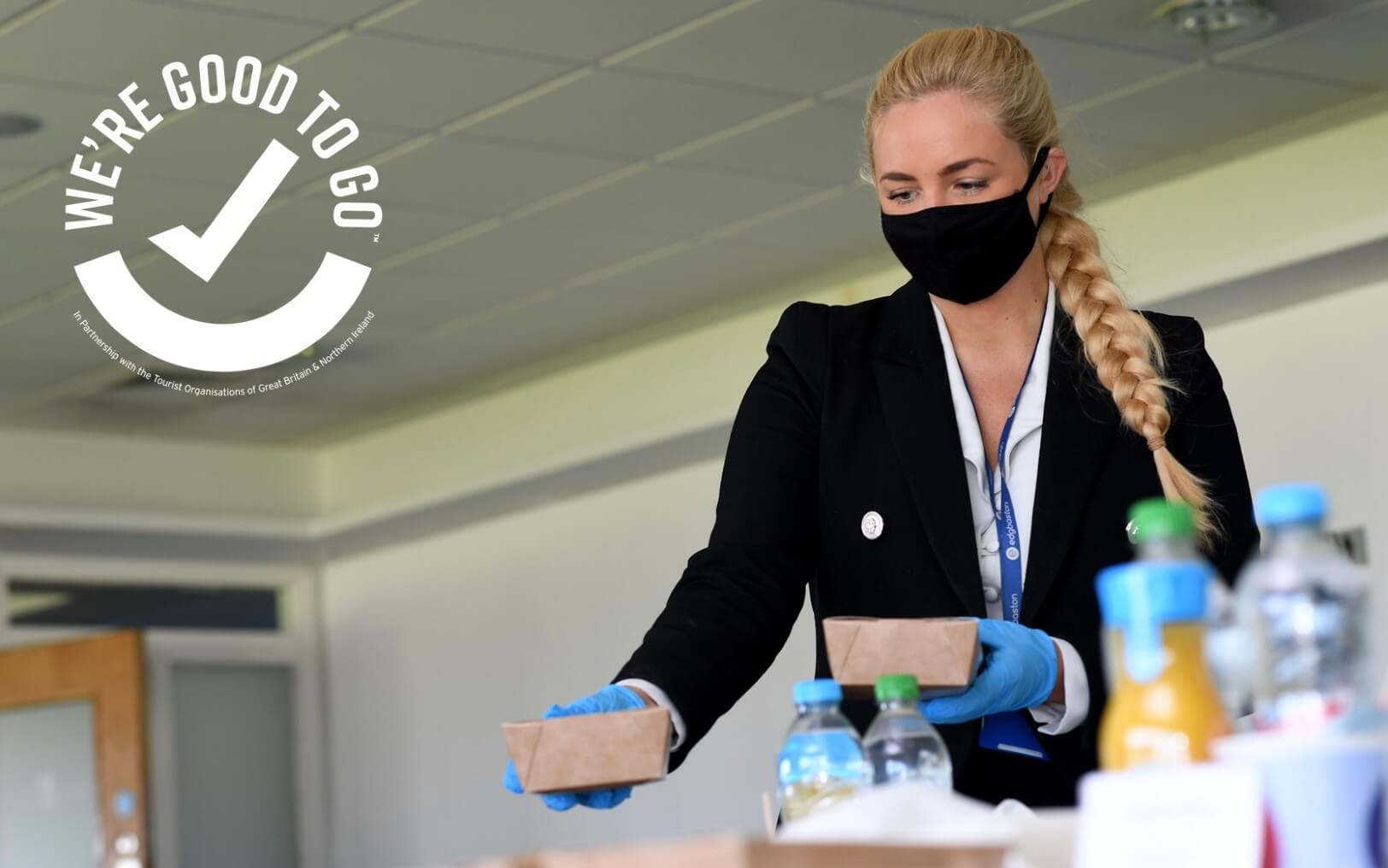 Edgbaston Events has secured the We're Good To Go national consumer mark, which has been created by Visit Britain and the national tourism organisations of all four nations to provide a 'ring of confidence' for tourism as the sector works towards reopening.
Having reopened its Conference & Events business in early July for events of less than 30 people, Edgbaston has acquired the We're Good To Go status for meeting the latest Government and industry COVID-19 guidelines, putting a comprehensive Risk Assessment in place and developing a process to maintain cleanliness and aid social distancing throughout the operation.
"Our facilities team have been fantastic in implementing the best possible processes for events at the stadium, said Maria Jones, Head of Conference & Events Sales at Edgbaston Events. "It's great that their work is widely recognised through the We're Good To Go standard.
"On arrival, our clients are met with clear signage and marked one-way routes to all event spaces to ensure that social distancing measures are clearly met. We are also delivering enhanced cleaning procedures and have installed a large amount of hand sanitiser dispensers around the venue.
"With contact free, pre-packaged food and drink prepared on-site and an enhanced range of technology options to meet the ever-changing needs of our clients who may attend in-person or online, we believe that we are set-up to provide the best possible business and lifestyle events."

Maria Jones, Head of Conference & Events Sales at Edgbaston Events
The We're Good To Go scheme has been developed to ensure a standard-led approach across the UK with input from more than 40 industry bodies as well as destination management organisations across the country. The self-assessment includes specific guidelines for sectors including accommodation, visitor attractions, restaurants and pubs, business conference and events venues and tour and coach operators with signposting to further industry and trade association guidance as required.
For enquiries relating to an existing or prospective event at Edgbaston Stadium, please contact the team on 0121 369 1994 (option 3) or email events@edgbaston.com.
Safe Meetings & Events at Edgbaston Events
Edgbaston Events continues to operation Safe Meetings & Events. We continue to operate under a comprehensive set new and improved health, safety and cleanliness procedures to ensure the safety of all our guests and staff.
Get in touch today about your next event and find out how we can help you.