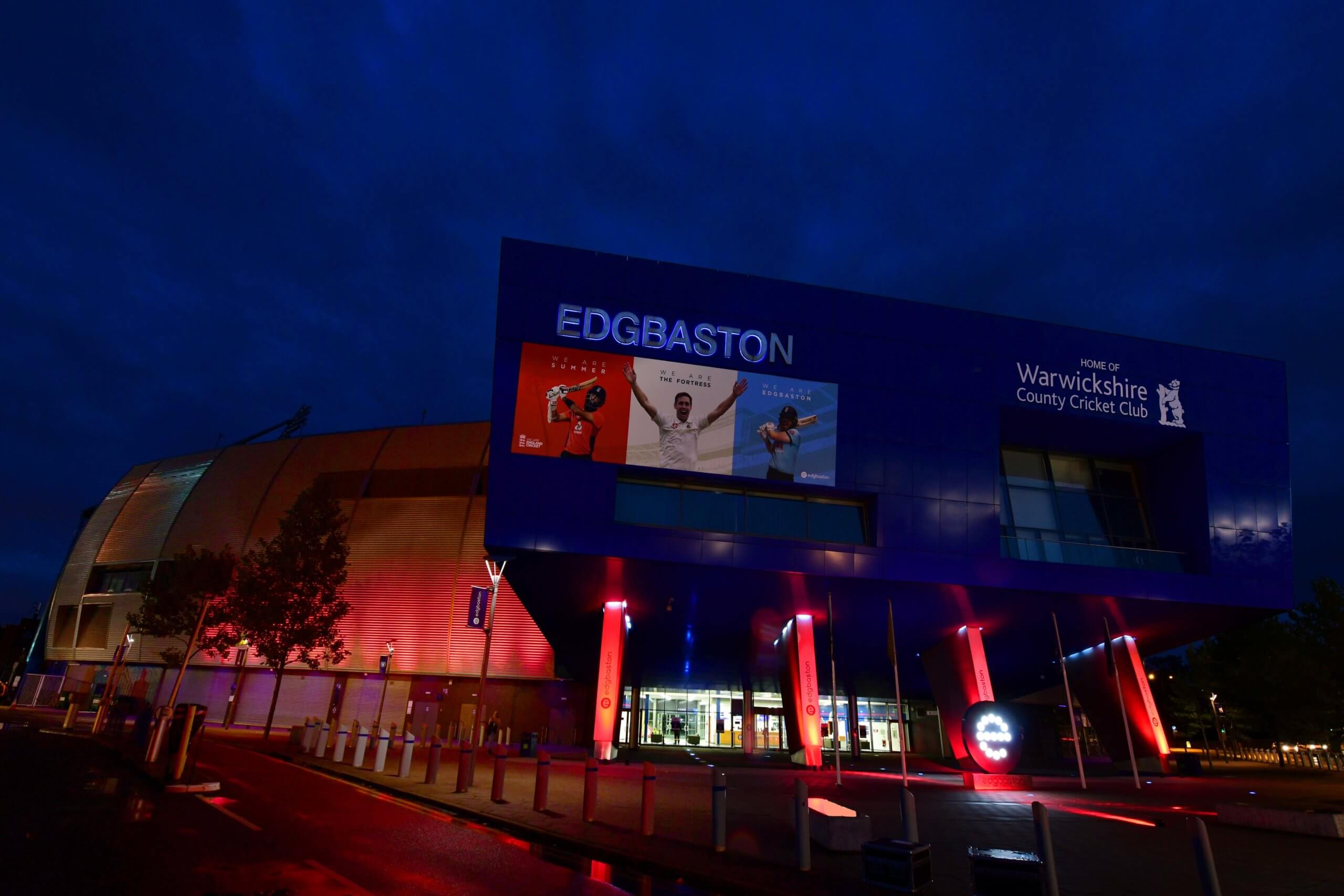 Edgbaston Stadium will light up red this Wednesday in support of the global #WeMakeEvents campaign.
This new campaign aims to raise awareness of the threat to the events industry as a result of COVID-19 and highlight the need for further support.
Maria Jones, Head of Conference & Event Sales at Edgbaston Events, said: "The events industry is integral to connecting people and for delivering unforgettable experiences. In order to ensure that we can continue to create memories, host celebrations and provide an essential part of the business environment, immediate government support is required.
"We are incredibly proud to be able to take part in this campaign with #WeMakeEvents and to show our support to the industry during these uncertain times.
"We are lucky in Birmingham to live in a city that has such a vibrant events sector. Our support of this campaign is about wanting to preserve that through this pandemic."
With the current restrictions in place, it is looking likely that the events industry won't be able to return to normal until at least Spring 2021. The 'red alert' phase of this campaign is designed to focus on the risk on the supply chain of the industry that employs in excess of 1,000,000 professionals.
Established in the UK with support of various industry bodies and event professionals, #WeMakeEvents staged a day of action on 11 August, which saw more than 700 venues across the UK glow red. With continuous growth since then, #WeMakeEvents is now a global movement with the worldwide 'red light' campaign being launched on Wednesday 30 September.
#WeMakeEvents is working hard to secure meetings with government officials to develop a specific COVID-19 insurance scheme, widespread proactive testing for event attendees, access to government grants, secure extended VAT reductions and further job support schemes.
Safe Meetings & Events at Edgbaston Stadium
Edgbaston Stadium has re-opened for Safe Meetings & Events. We've installed a number of new and improved health, safety and cleanliness procedures to ensure the safety of all our guests and staff.
Get in touch today about your next event and find out how we can help you.