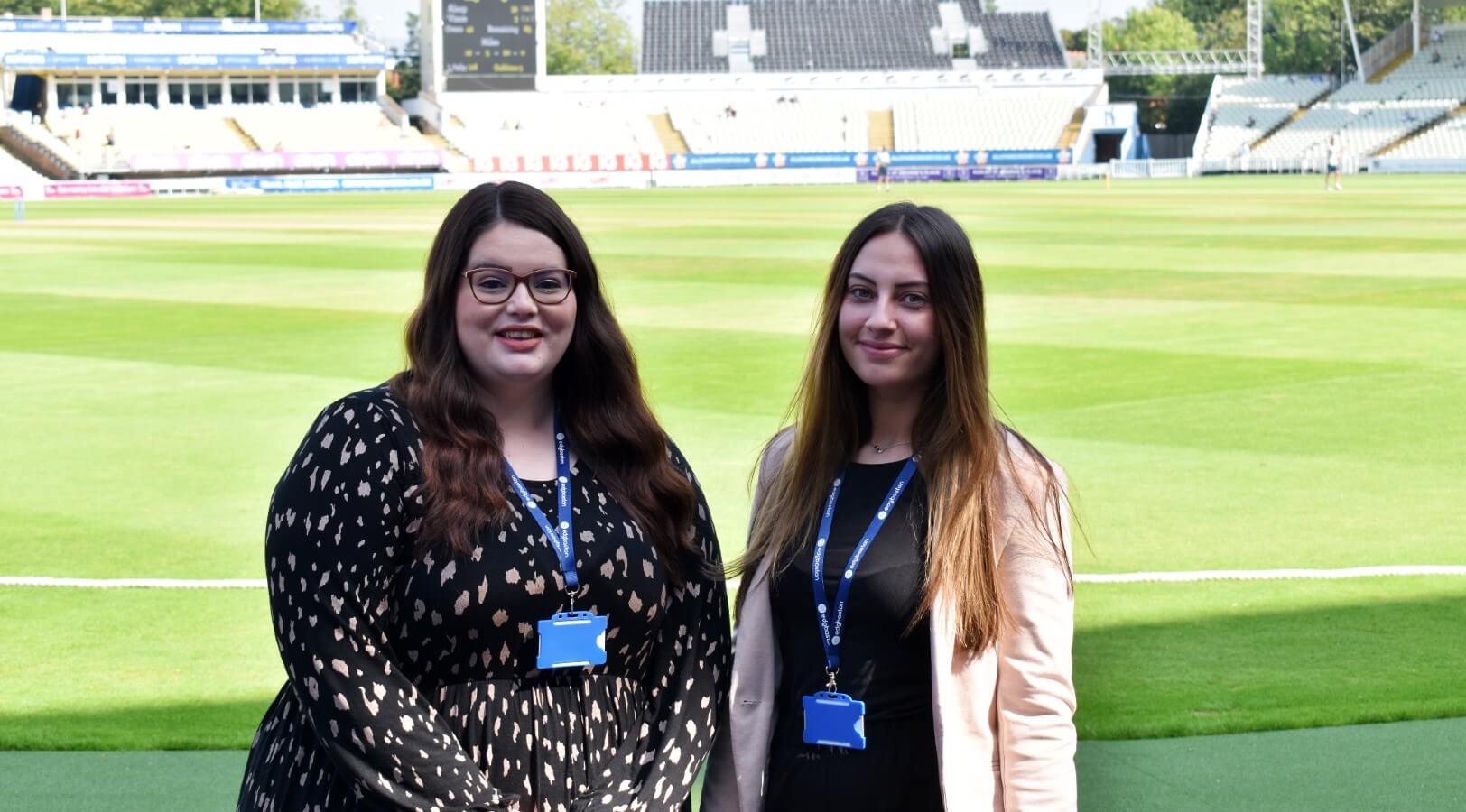 Edgbaston Events have appointed Rebecca Davis and Nicole Evans to bolster the Conference & Events Sales team following the return to business and events to the stadium after the end of lockdown restrictions.
After studying a degree in Events Management and working in bespoke venues since 2016, Rebecca joins Edgbaston Events with a wealth of experience and knowledge. In her role as Senior Events Coordinator, Rebecca will be responsible for proactively driving sales whilst managing the venues reactive sales plan and ensuring the highest standard of customer service across the team.
Nicole arrives at Edgbaston Events as our new Sales & Events Coordinator after working across ticketing, sales and event management services as a Client Account Manager for large festivals and outdoor events. Also with a degree in Events Management, her expertise is an asset to the team as she will be accountable for processing sales enquiries, working closely with clients to walk them through the booking process and ultimately helping deliver successful events.
Maria Flello, Head of Sales at Edgbaston Events, said: "I am delighted to be able to welcome Rebecca and Nicole to Edgbaston Events and really look forward to working with them.
"The knowledge and experience they bring to the team will enable us to continue offering the very best customer service to our clients and deliver even more amazing events."

Maria Flello, Head of C&E Sales
"Since the end of lockdown, we have seen business go from strength to strength and some amazing events return to the stadium. The new additions to our team will allow us to continue supporting our clients as we seek to bounce back in what is usually a busy period in the lead up to the festive season."
Our sales team continue to be available Monday to Friday, 9am to 5pm, and are ready to answer any questions you may have or discuss your event requirements and how Edgbaston Events can help you. If you would like to get in touch, please contact us by calling 0121 369 1994 (option 3) or emailing events@edgbaston.com.
Contact our team today
We Are #Ready4You
If you would like to discuss your events with us today, the please contact our team at events@edgbaston.com or on 0121 369 1994 (option 3), Monday to Friday from 9am to 5pm.