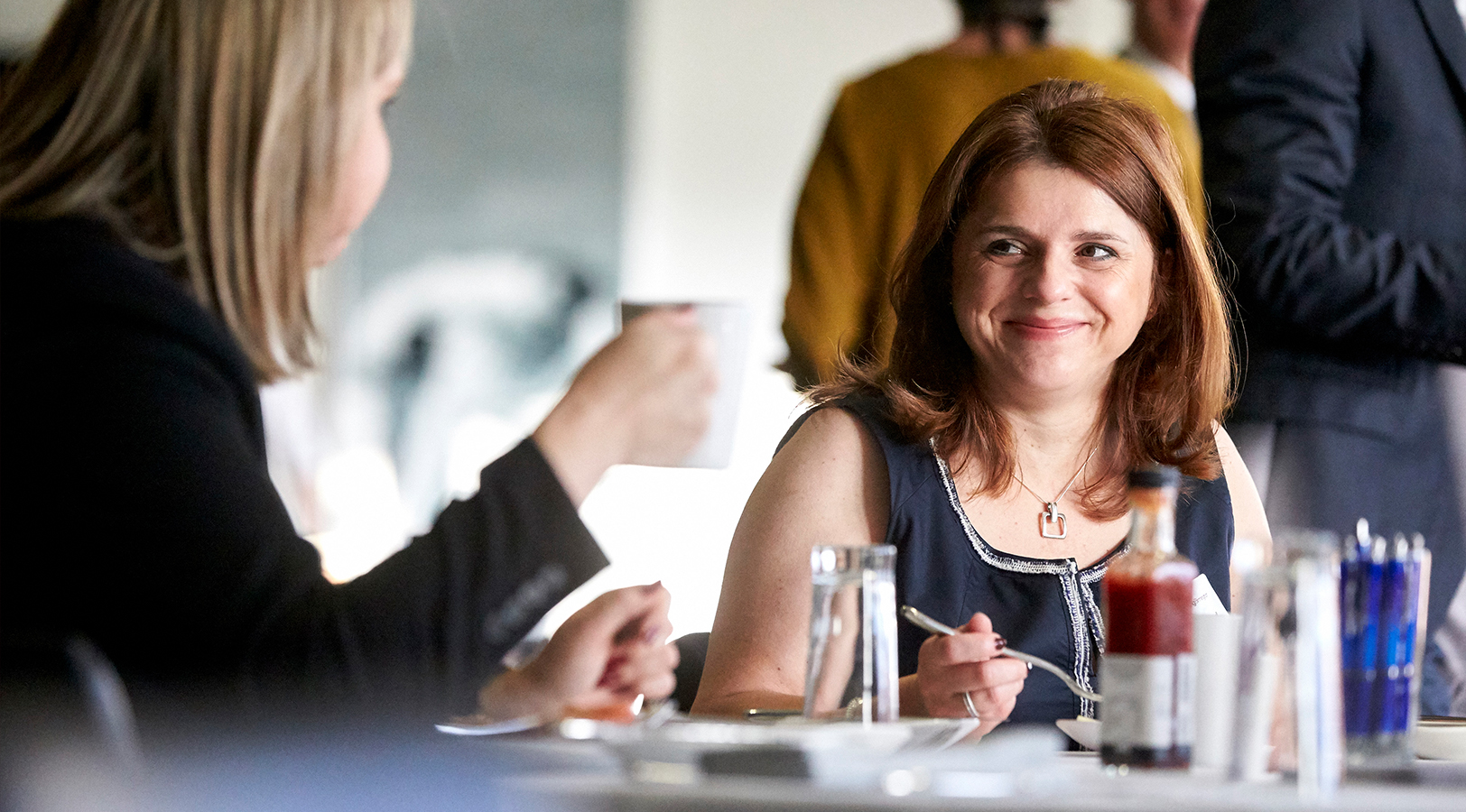 Edgbaston Events have been able to successfully welcome back conferences, meetings, networking events, dinners and weddings since reopening on 17 May.
After the events industry was allowed to reopen following the next stage of the Government's roadmap, Edgbaston Events have worked closely with our clients to allow them to return to the stadium and host their events safely.
Despite current social distancing restrictions, events have been taking place regularly at the venue with great feedback being received from event organisers and attendees. After being asked about how safe they felt and the deliverance of each event, the Edgbaston team have been delighted with the response.
Maria Jones, Head of Sales at Edgbaston Events, said: "We have seen a great appetite from many of our clients to get back to business and return to Edgbaston to hold their events.
"Our team have received an influx of enquiries which is really encouraging that the events business at Edgbaston will be able to bounce back and allow us to pick up where we left off in March 2020."

Maria Jones, Head of Sales
"Events look slightly different than usual at the moment, however, our team have worked hard to ensure we are still delivering excellent service and committed to creating unforgettable events whilst complying with the required guidelines.
"Although we continue to miss large conferences and exhibitions, we have proved that some events can be brought back in the current climate and it has been amazing to once again see our clients face-to-face (even if it is with masks) and so many events back at Edgbaston."
---
Read more about some of the fantastic events we have been able to welcome back…
The Business Network Birmingham – Networking Lunch
The Business Network Birmingham is a monthly, lunchtime networking group for key business decision makers in the local region. Since reopening, Edgbaston have been able to welcome the group twice for their monthly events on 20 May and 22 June. Hosted with socially distancing in place, we have still been able to create a room set up to allow round table discussions and access to outdoors for networking via our Banqueting Suite balcony.
Simon Coy, Director of The Business Network Birmingham, said: "We were delighted to resume face-to-face networking lunches after more than a year away. It was an incredible experience welcoming key decision makers back into a room together.
"Edgbaston was the perfect place for our lunch as it provided space, both inside and outside, a superb two course lunch and a prestigious, iconic venue."

Simon Coy, The Business Network Birmingham
"The service throughout the lunch was exceptional and I would like to say a massive thank you to Ros, Simran, Dan & Nico for their professionalism and expertise. Safety was our top priority and everyone at Edgbaston made sure all our members and guests feel safe and able to focus on developing high quality relationships with other senior businesses."

---
Aspire Active Partnerships – Annual Conference
On 21 May, we welcomed over 60 professionals from the sports coaching industry to the Aspire Active Partnerships Conference, hosted in our Banqueting Suite. The conference aims to give hand-on, practical advise whilst sharing industry updates, discussing good practice and incorporating a series of workshops from experts in the field.
Due to the size and nature of the event in previous years, social distancing restrictions posed challenges to the reduced capacities and activities the client usually includes during the conference. However, with the introduction of a hybrid event model, we were able to help Aspire Sports UK to make the most of their 2021 event and allow as many delegates to participate as possible, in person or remotely.
"Yet another great event hosted at Edgbaston. We thank you for all the hard work. The team were great and it was lovely to finally be back!"

Paul Griffiths, Aspire Active Education Group

---
Gala Events UK – Ultimate Euro 2020 Big Screen Event
Gala Events UK's Euro 2020 Big Screen Event was due to be one of the first events to take place at Edgbaston following the lifting of all lockdown restrictions. After the further delay in the Government's road map, they decided to continue with the event, having to change plans at the last minute to account for social distancing and other restrictions.
Our events team were able to work closely with them to resolve any issues quickly and organise changes to the way the event was delivered. All challenges were overcome we were able to welcome in excess of 100 guests to enjoy a fantastic 3-course dinner and screening of England's third group game against Czech Republic, with a special panel of footballing stars from the West Midlands.

---
Wedding Reception – Sunday 27 June 2021
As like many venues across the country, we have been in constant communication with all our brides and grooms that have been forced to delay their plans due to the pandemic. With the relaxation of rules set to take place on 21 June, we were hopeful that we would be able to welcome weddings back to Edgbaston without restrictions, but that was not to be.
One couple that decided to go ahead with their special day with social distancing measures in place was Mr & Mrs Mizra that hosted their Wedding Reception in our Banqueting Suite on Sunday 27 June.
Mahayno Mizra said: "I wanted to say a massive thank you for everything you did for our Wedding Reception on 27 June. The whole event went really well and we received a lot of compliments from our guests."
"We are truly grateful for the way the event was handled considering the restrictions due to the COVID regulations. I will have no hesitation in recommending Edgbaston to anyone in the future."

Mahayno Mizra