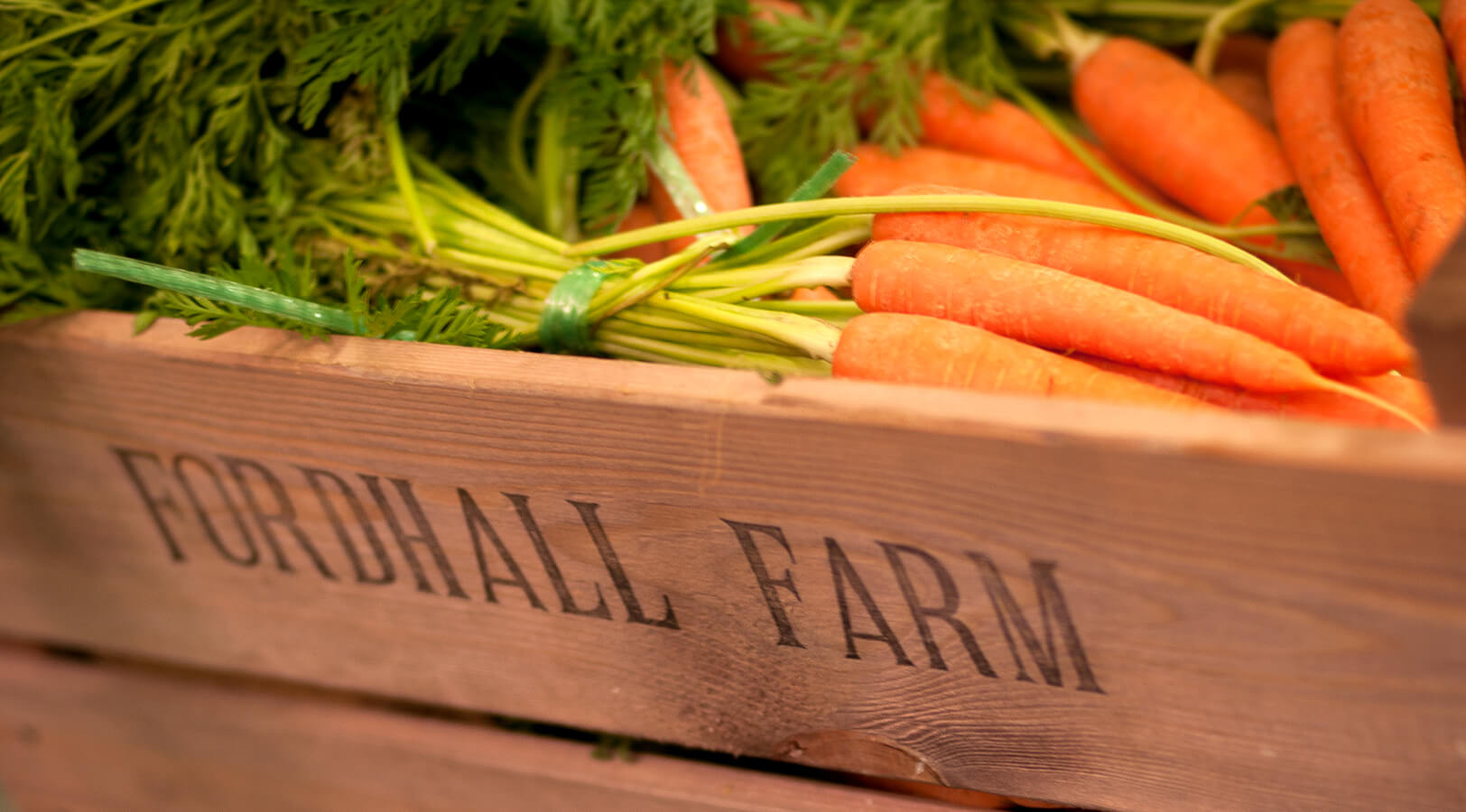 Fordhall Farm are our exclusive match day food catering partner, supply all food units around the ground. They are a premium brand that are widely respected in the industry – being awarded 2017 UK Meat Supplier Winner and 2017 UK Food Business Runner-Up.
Fordhall Organic Farm, based in North Shropshire, England has been chemical free for over 65 years, rearing cattle, sheep and pigs on an outdoor extensive grazing system. It is the first community owned farm of its kind in England, with 8000 shareholders being part of the Fordhall Community Land Initiative established in 2006.
Fordhall Farm is committed to supplying fresh and honest food whilst building a sustainable future that also guarantees farming will be an affordable way of life for generations to come.
Origins/Provenance
Our partnership with Fordhall Farm allows us to be confident about the provenance of the food we serve at Edgbaston. All produce is prepared on the farm using locally sourced ingredients with all meat products being fully traceable back to the individual animals. All burgers sold on match days are 100% Aberdeen Angus beef and tastes all the better for it.
Live-stock Care
With consciousness on honest, high quality and sustainable food, Fordhall Farm have particular focus on ensuring the welfare of their live-stock. Fordhall is one of the longest running natural organic farms and as such ensure all their livestock is free-range. All beef and lamp produced come from grass-fed animals, and their Gloucester Old Spot pork is all organic.
Environmental Safety
Operating a fundamental mindfulness of both people and planet, Fordhall Farm's food is all chemical free with no artificial additives or flavourings. Additionally, a conscious effort to use as little plastic as possible means all food packaging is environmentally safe. The use of compostable food trays, cups and cutlery goes towards Edgbaston's pledge to become the most sustainable cricket ground in the UK.