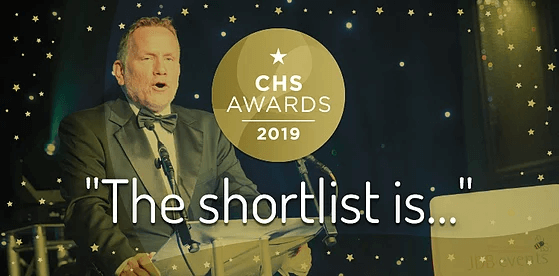 Edgbaston Stadium has been shortlisted for a highly prestiguous Conference & Hospitality Show (CHS) Award 2019 in the Best Large Conference Space category. After a panel of over 50 independent judges, consisting of industry professionals and experts, narrowed down hundreds of entries, Edgbaston have reached the final 10 shortlist for the category.
The CHS Awards provide UK venues with a fantastic opportunity to showcase their facilities. They're judged in two key stages by leading industry professionals and then by agency decision makers and are designed for all types of venues.
The Best Large Conference Space category recognises venues that have been creative with their sales & marketing, raising their service levels to create exceptional customer experiences and which have been seen to develop good working relationships with event planners and MICE (Meetings, Incentives, Conferences and Exhibitions) agents in the large conference industry.
The winners will be announced at a glittering black-tie awards ceremony on Thursday 6th June 2019 at The Royal Armouries in Leeds.
Rosalind Wilson, Business Development Manager at Edgbaston, says: "We were honoured to find out that we had been shortlisted for this CHS Award. Our team have worked hard to make sure our customers have a great experience with us, especially for larger events. This shortlist is a testimant to the dedication of our events team in recent years."
Get In Touch
Our friendly Events Team are on hand for any enquiries you may have, as well to book your event. There will be an event's coordinator with you every step of the way when planning your event, to truly bring your vision to life.
Lines are open 8.30am-5.30pm Monday to Friday on 0121 369 1994 (Option 3), or please send an email at enquiries@edgbaston.com.