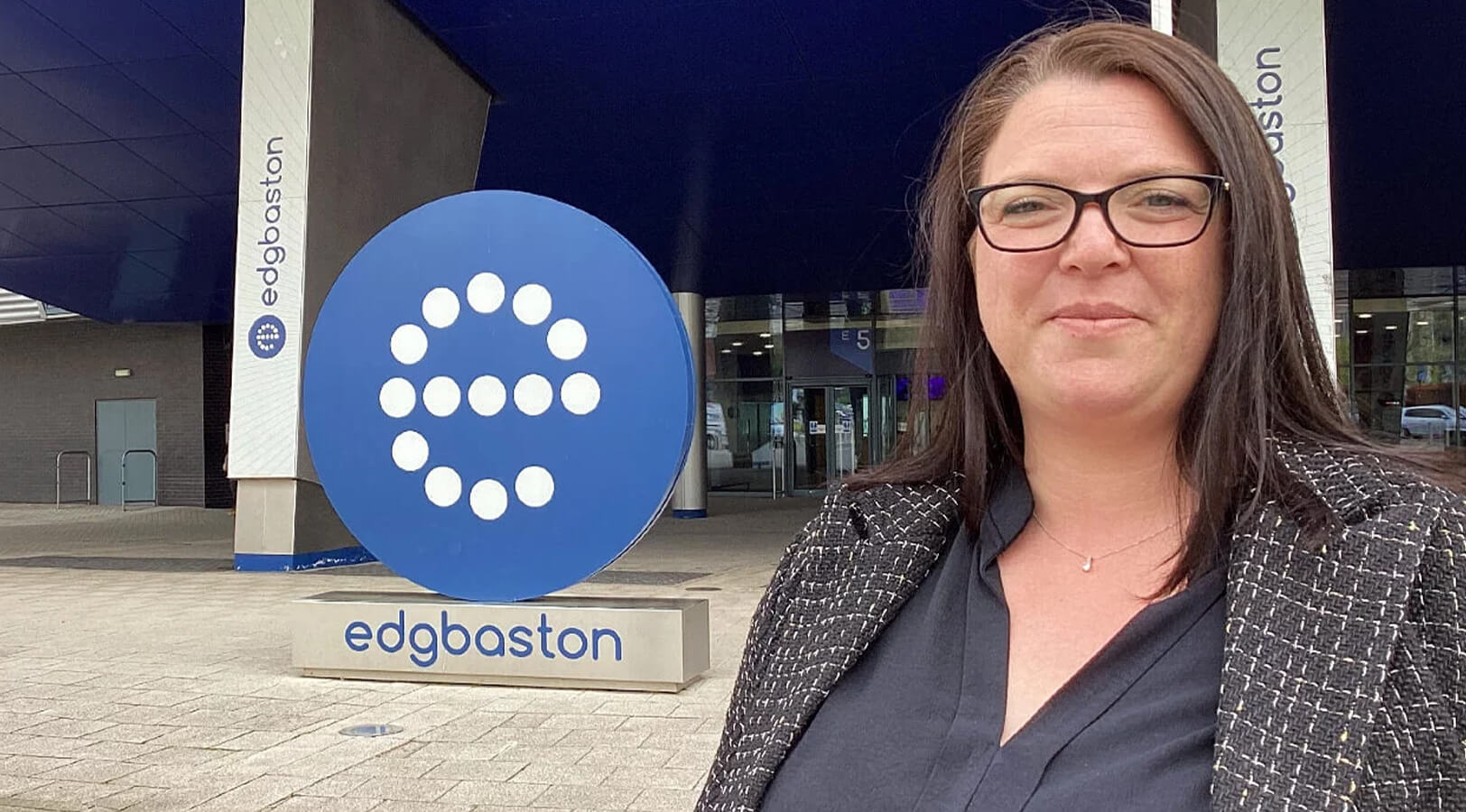 Edgbaston Stadium has welcomed a new Head of Conference & Events Sales.
Experienced hospitality professional Angela Sanders joined the iconic Midlands venue last week having moved from Hilton Hotels.
Angela is no stranger to working in sports stadia settings having previously been employed in events sales at Gloucester Rugby.
She said: "Having worked in stadia previously I know it's the environment I want to be in. The 'family' feel and atmosphere that can be created in a stadium is very hard to create elsewhere.
"I'm not a cricket fan at the moment… but I wasn't a rugby fan before joining Gloucester and now I love the game so I'm sure it won't be long before I catch the cricket bug.
"I've attended a few industry events here at Edgbaston before and always been hugely impressed. There's great variety of spaces available, from small business meetings to large exhibitions and entertainment halls.
"And for daytime corporate clients there is no stopping that pull to the windows overlooking the pitch and that feeling of seeing a backstage area of somewhere that holds world class events."
Angela, from Halesowen, replaces former Head of C&E Sales Mario Flello who left earlier this year after more than 10 years at Edgbaston.
The history buff (she has a cat called Anne Boleyn!) is focused on growing Edgbaston's non-matchday business and already has a busy calendar of events lined up.
She added: "We're already planning for the Fireworks Spectacular and masquerade themed Christmas Party Nights, plus there are lots of other events in the pipeline soon to be announced. It's an exciting time to join.
"Previous teams I have led have won Department of the Year and ensuring my team here are engaged and excited about coming to work – knowing how their efforts enhance the customer experience – is really important to me."
For more information on the range of events available at Edgbaston visit: https://edgbaston.com/events/