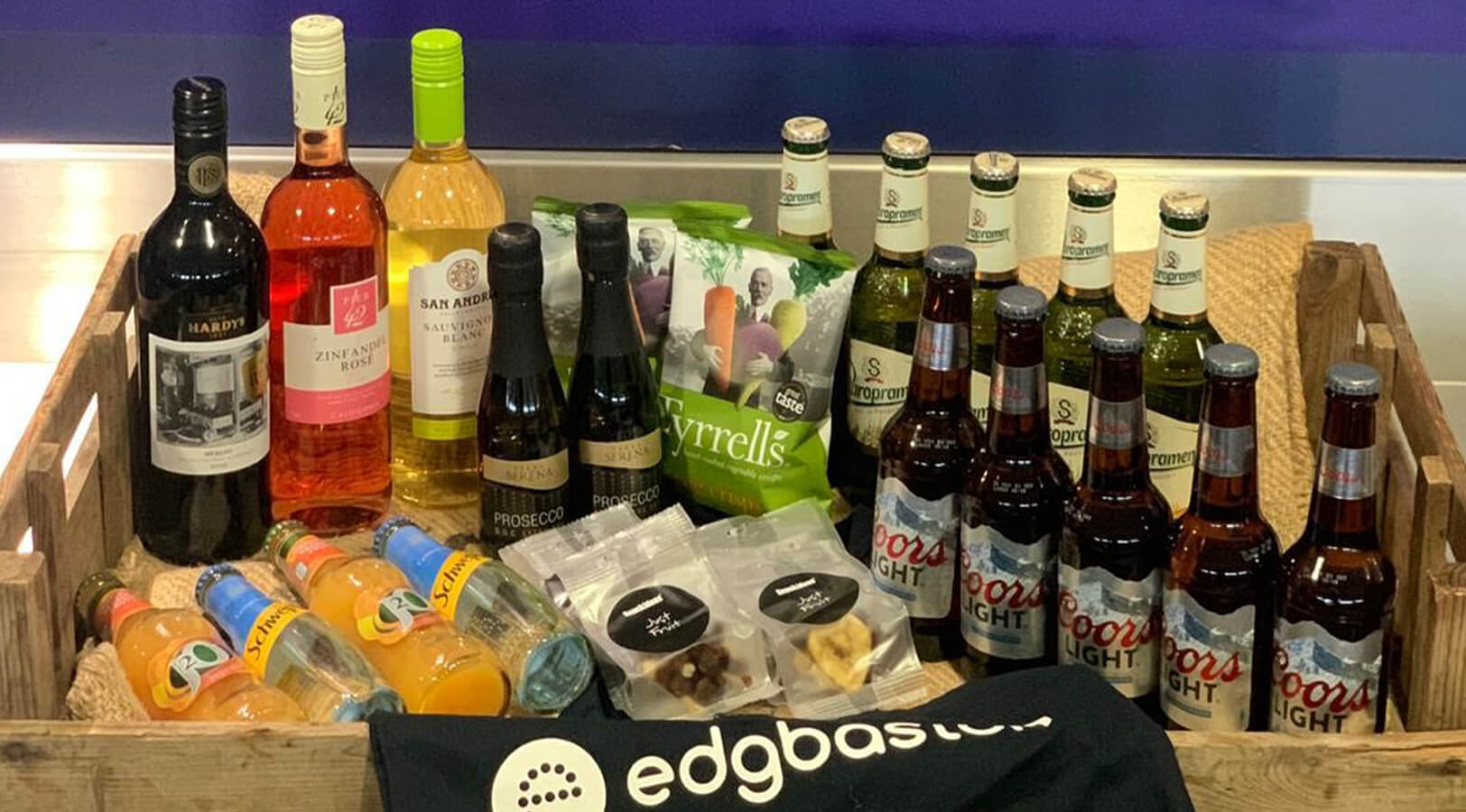 The Edgbaston Events catering team have put together a range of great value Hampers that can be purchased directly from Edgbaston Stadium.
Containing an assortment of premium lagers, high quality snacks, guest ales, bottled soft drinks and Edgbaston's own house wine selection, these hampers provide a great value way to treat yourself or give as a gift.
Purchasers can make a saving of over 50% compared to the usual retail price, with packages starting from just £27. But be quick, only a limited number are available.
While they are at a reduced price, they still carry Edgbaston's premium quality. Edgbaston Hampers are a great way to save money on some of your favourite items or a gift for a loved one.
To purchase a hamper or to get more information, please contact Head of Catering, Craig Abley via craig.abley1@compass-group.co.uk.
Items will need to be collected from Edgbaston Stadium once purchased.
Package 1
£27 each
Package 2
£30 each
Package 3
£45 each
Package 4
£55 each
15 x Lager (330ml)*
10 x Soft Drinks**
2 x Grab n Go Snacks***
2 x Tyrells Crisps


10 x Lager (330ml)*
4 x Soft Drinks**
4 x Guest Ales (500ml)
1 x House Wine
2 x Grab n Go Snacks***
2 x Tyrells Crisps


10 x Lager (330ml)*
1 x House Red Wine
1 x House White Wine
1 x House Rosé
4 x Grab n Go Snacks***
2 x Tyrells Crisps
4 x Soft Drinks**
2 x Prosecco (200ml)

12 x Lager (330ml)*
10 x Soft Drinks**
1 x House Wine
1 x Gordon's Gin
4 x Grab n Go Snacks***
2 x Tyrells Crisps

*Lager options include a selection of Coors Light (330ml) and Staropramen (330ml)
**Soft Drink options include a selection of J20 Orange & Passionfruit (330ml) and Shweppes Lemonade (200ml)
***Grab n Go Snack options include a selection of Dried Fruit Bags, Cherry Berry and Nuts & Seeds