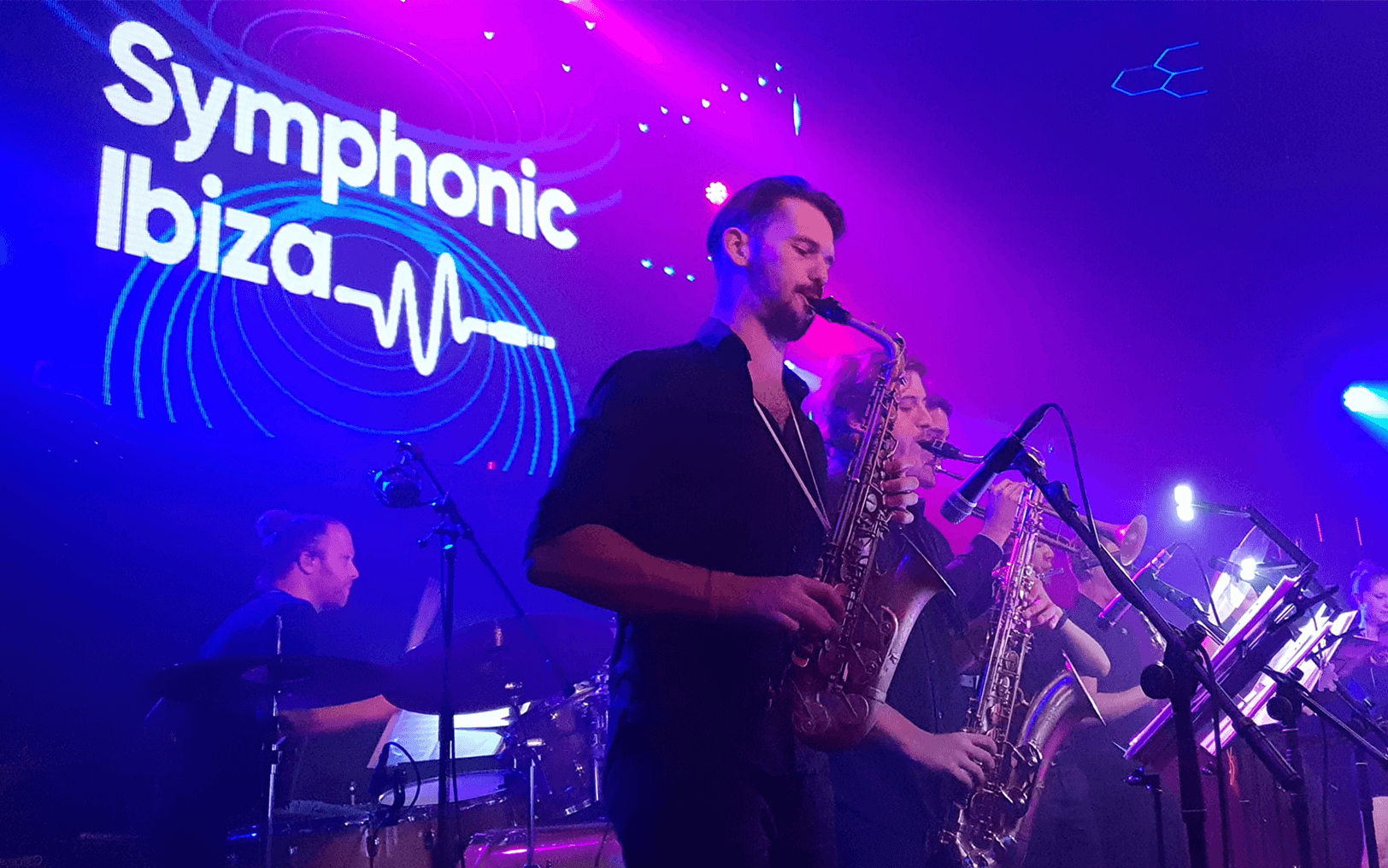 Brand-new for 2023, Edgbaston Stadium will host an Ibiza Classics Fireworks Party on Friday 3 November headlined by an amazing live music performance from Symphonic Ibiza. But who are Symphonic Ibiza?
Created by DJ and Producer Andy Joyce and accomplished composer and musical director Steve Etherington, Symphonic Ibiza fuses the best Ibiza dance anthems with a DJ, vocalists and a thrilling live Orchestra creating an incredible night of euphoric dancing, banging tunes and stunning high tempo performances.
Launched at the Ibiza super club Eden in 2018, Symphonic Ibiza features some of the most famous Ibiza club anthems from the last 30 years presented in a totally unexpected way.
Since then they have had their own residency at Savannah on Ibiza's famous Sunset Strip in 2019 and finished the 2022 summer season with a show at the iconic Ibiza Rocks Hotel in Ibiza, making Symphonic Ibiza the only truly authentic Ibiza Orchestra in the UK.
Symphonic Ibiza made its UK debut at Edinburgh's Hogmanay and appeared at the Edinburgh Festival Fringe in 2019 receiving five star reviews and winner of the Underbelly's Best Event category and has been delighting audiences at festivals and venues up and down the country for the past five years, often having the pleasure of performing with vocal legends Sonique, Angie Brown, Rozalla, Alison Limerick, Marcella Woods, Alex Party and LMC.
And now they will be taking to the stage at Edgbaston on Friday 3 November to deliver a performance that will create a night to remember! With a light and laser show to match and a fireworks extravaganza finale, you won't want to miss out on a fireworks night like no other!
Tickets for our Ibiza Classics Fireworks Party are on sale now at the Early Bird price of just £25 per person. But hurry, our Early Bird will end on 30 September, so book online today to get your tickets at the best price. Visit events.edgbaston.com.
Take a look below for a taster of what you can expect from Symphonic Ibiza…