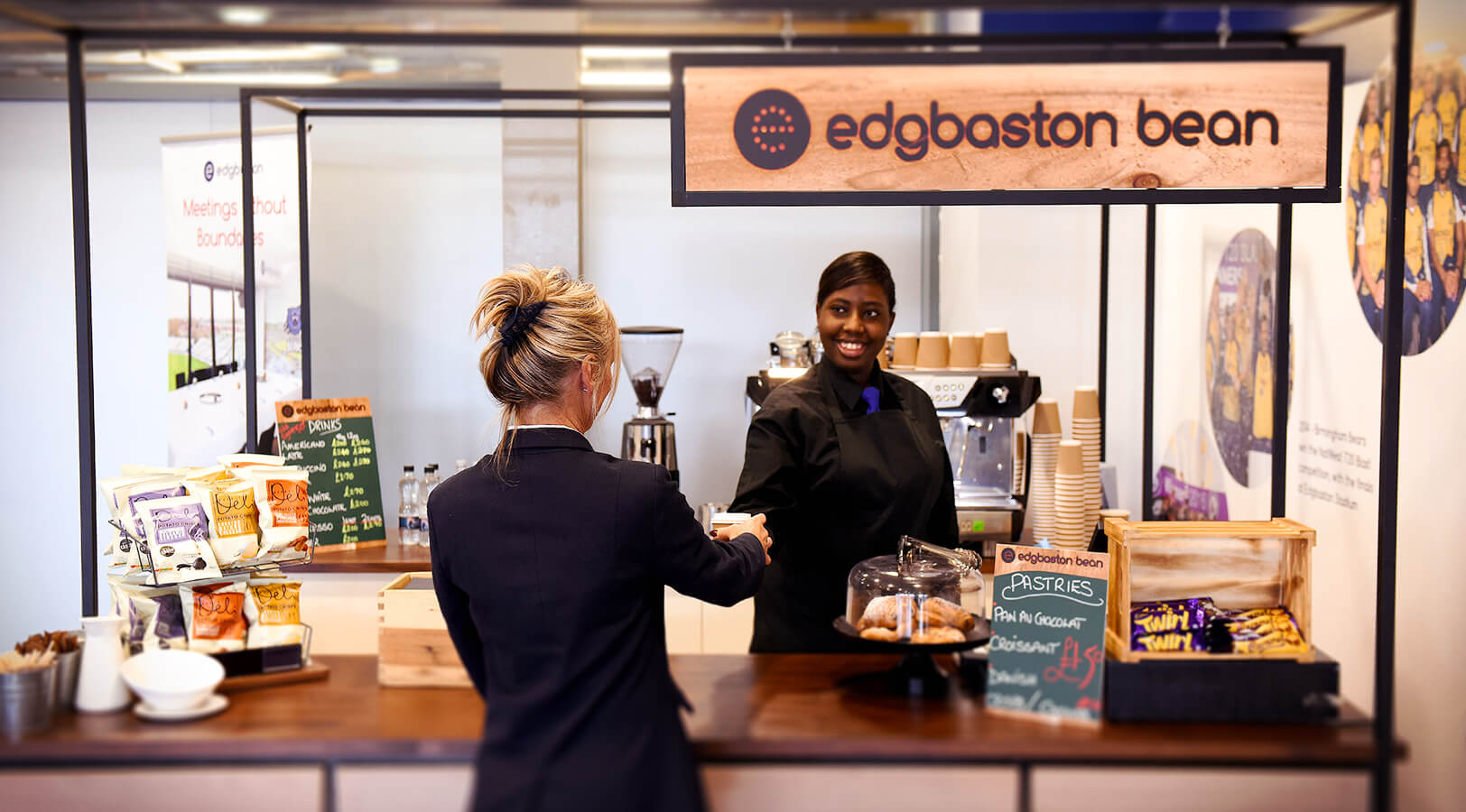 With the coffee market continuing to grow, we are pleased to announce that we have a new Edgbaston Bean coffee pod. Our coffee pod is located in our main reception and can also be added to your conference as part of our upgrade package.
Edgbaston Bean offers premium coffee and is a fabulous destination to meet with your colleagues and clients ahead of your important meeting here at our venue. Our reception area hosts sofas and pictures of the most iconic moments in the history of Warwickshire County Cricket Club and Edgbaston Stadium making it the ideal place to start conversations, plan your day and get you into the mood for hopefully a fantastic day with us.
From espressos to cappuccinos, our new coffee pod has all your favourite drinks! Our reception team will also make sure you receive a warm welcome when you arrive to our stadium.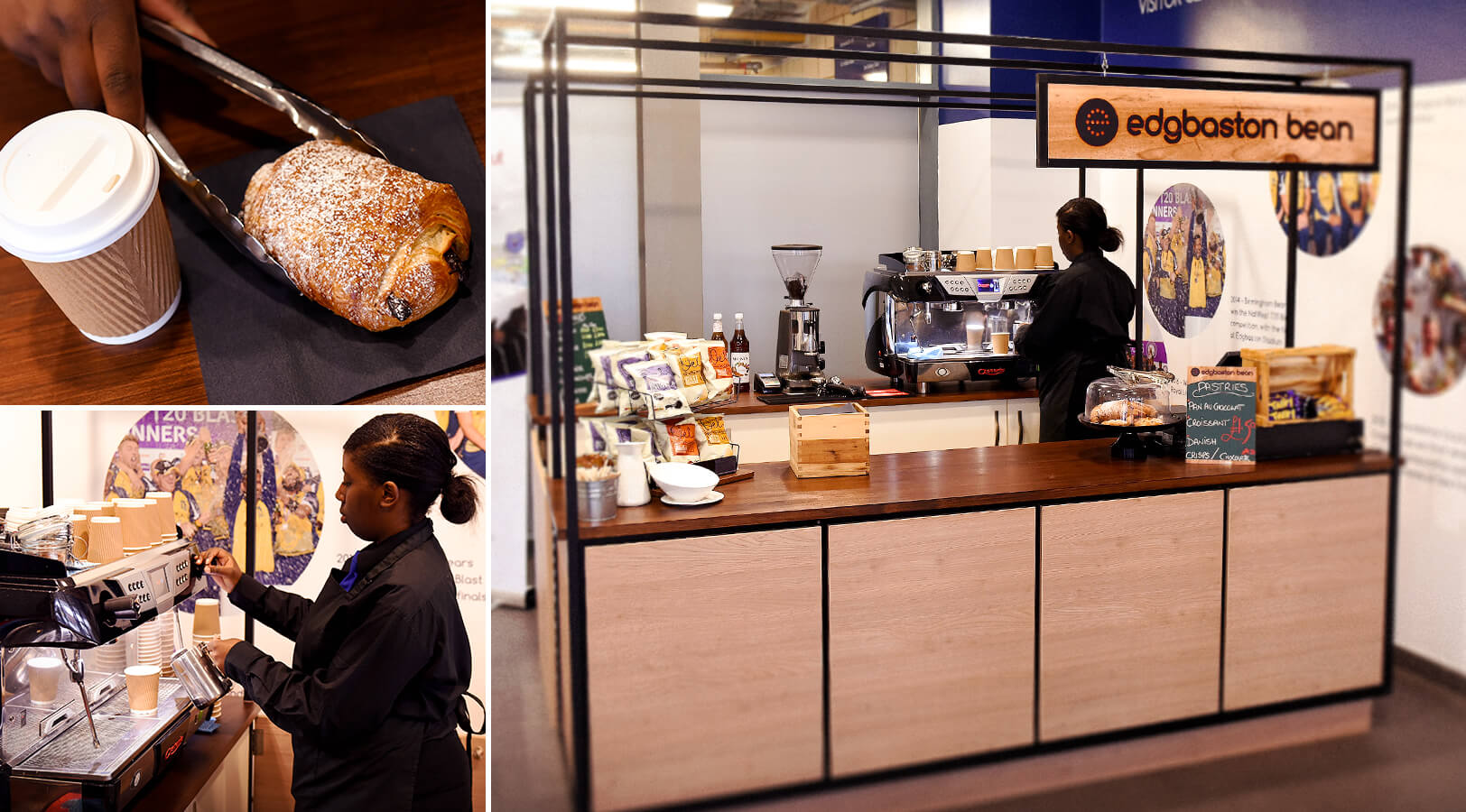 We will be opening our new coffee pod for all domestic and international matches throughout the 2018 season as well as those days where we are hosting conferences, weddings and other major non-cricket events.