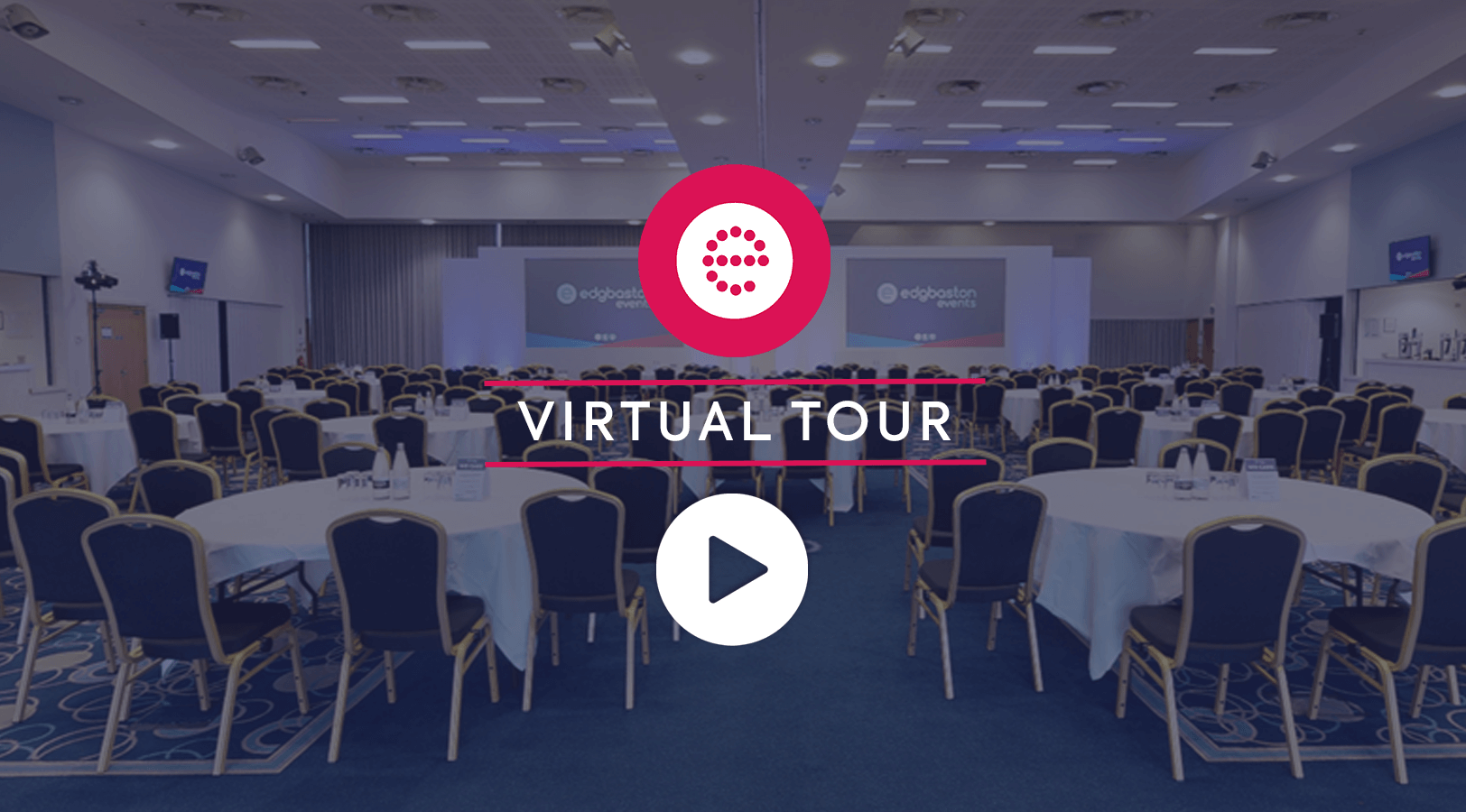 Edgbaston Events launch cutting-edge, fully immersive virtual tour embedded into website to allow event organisers to take a tour around the fantastic facilities available at the stadium.
At Edgbaston, it has always been important for us to create a positive first impression and provide great information to event organisers when choosing a venue. That's why we have now introduced a virtual tour, accessible via our website, to give familiarity before visiting Edgbaston.
With our new virtual tour, you have access to all conference and events spaces at Edgbaston and can view every corner of each room. Including a 3D dollhouse functionality, you can get an excellent idea of the layout of the venue and where your event would take place.
You can navigate around the venue with a simple navigation pane and even measure the area of our spaces with a state-of-the-art screen measuring tool. For the first time ever, you can get a real taste of how you could shape your event with Edgbaston Events without having to visit the stadium.
Dan Billingham, Marketing Executive at Edgbaston Events, said: "It has been always been important to us that we don't just provide our clients with events but the overall package that creates an unforgettable experience, including what we are able to offer pre-event.
"With this new Virtual Tour tool, visitors to our website are now able to be dropped directly into our conference and events facilities on their own device and develop a much better understanding of what Edgbaston is all about."

Dan Billingham, Marketing Executive
The virtual tour function has been integrated into every Spaces web page and you can navigate across all 4 floors of the Pavilion Stand at Edgbaston, featuring the majority of our event facilities.
If you're an event organiser and are starting to plan your next meeting, conference, dinner or other event, let us bring our experience directly to you via the comfort and convenience of your own device and look before you book. To take the tour, visit edgbaston.com/events or click here.
Virtual Tour of Edgbaston Events
Take a look around Edgbaston and discover our fantastic facilities with our 360° Virtual Tour.
Explore our range of suites available with this fully immersive 3D walkthrough, giving you a taste of what you can expect when you book an event with Edgbaston Events.