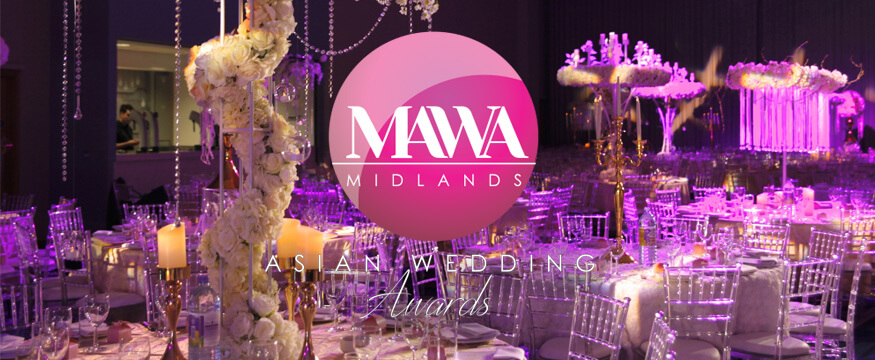 The deadline to vote for the Midlands Asian Wedding Awards (MAWA) is Wednesday 18th October.
Edgbaston has been nominated for the award for The Best Alternative Wedding Venue. The MAWA are extremely prestigious awards and recognize best practise across the Midlands wedding industry, celebrating businesses that are making a difference to the market.
Edgbaston are thrilled to be nominated for the second consecutive year, recognizing the venue as an industry leader in service and customer care.
MAWA is the first awards ceremony of its kind, designed to celebrate the Midlands favourite Asian wedding companies, as voted by customers and a panel of independent judges. Public votes will only account for 25 per cent of the final decision, finalist will also be judged on the strength of their application, testimonials and the evidence provided.
The results of the public vote will be added to each shortlisted candidates application score and the candidate with the highest score will be awarded the winner. The winners will be announced at the Awards ceremony on the 11th November.
How to Vote
Voting takes place on the MAWA website and closes at midnight on Wednesday 18th October.