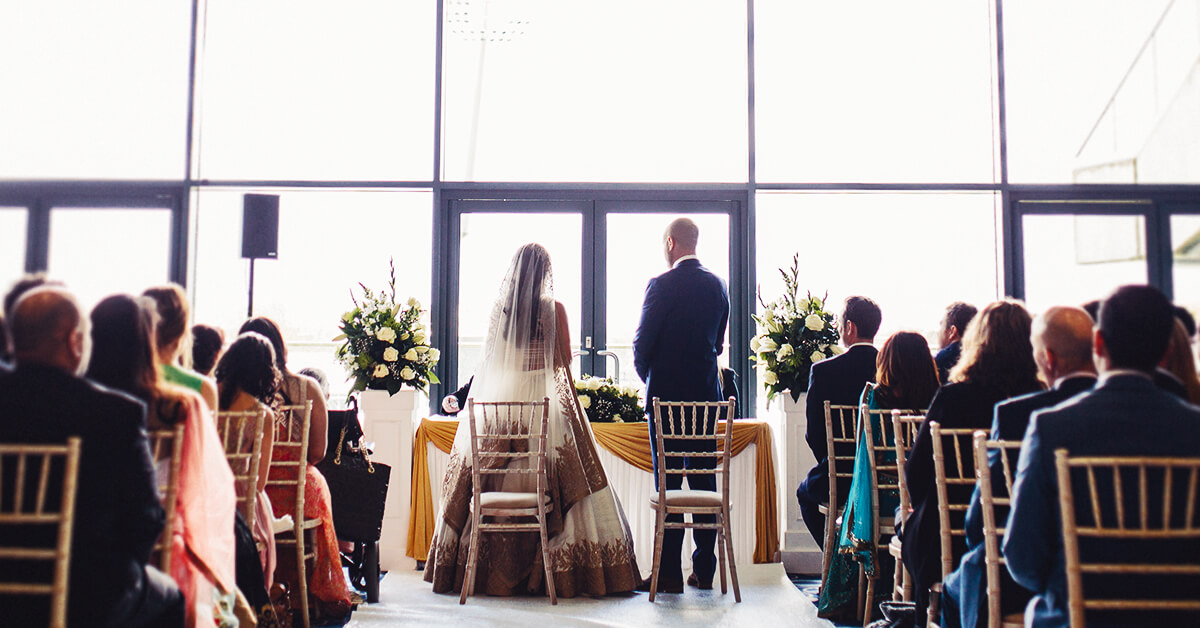 In partnership with Mahirs Experience, Edgbaston will be hosting an Open Day on Saturday 18 January from 10am to 6pm. This offers a unique opportunity for brides & grooms to have a look around the fantastic facilities available at Edgbaston, seeing first-hand how your special day may look and feel.
Our dedicated and knowledgeable team will be present to answer any queries and provide a guided tour around the venue to soak up the atmosphere of the iconic stadium. There is no need to register for this event as it is an open invitation – simply turn up on the day and our team will be available to greet you.
An iconic and unique location for your forthcoming celebrations, Edgbaston creates the perfect backdrop for your special day. The stadium itself offers so much more than just a room, with stunning pitch views, steeped in cricketing history, this venue can offer you an unforgettable day in the heart of the UK.
Mahirs Experience, a wedding supplier to Edgbaston, will also be on-hand for you to try some of their finest authentic catering and to talk to you about what they can offer to add the extra sparkle to your wedding day. Mahirs is an award-winning catering and event management company specialising in creating bespoke packages to incorporate catering, event decor, theming and entertainment, executed by their fantastic event management team.
If you would like to find out any additional information about this event then please contact our C&E team via email at enquiries@edgbaston.com or by phone on 0121 369 1994 (option 3).