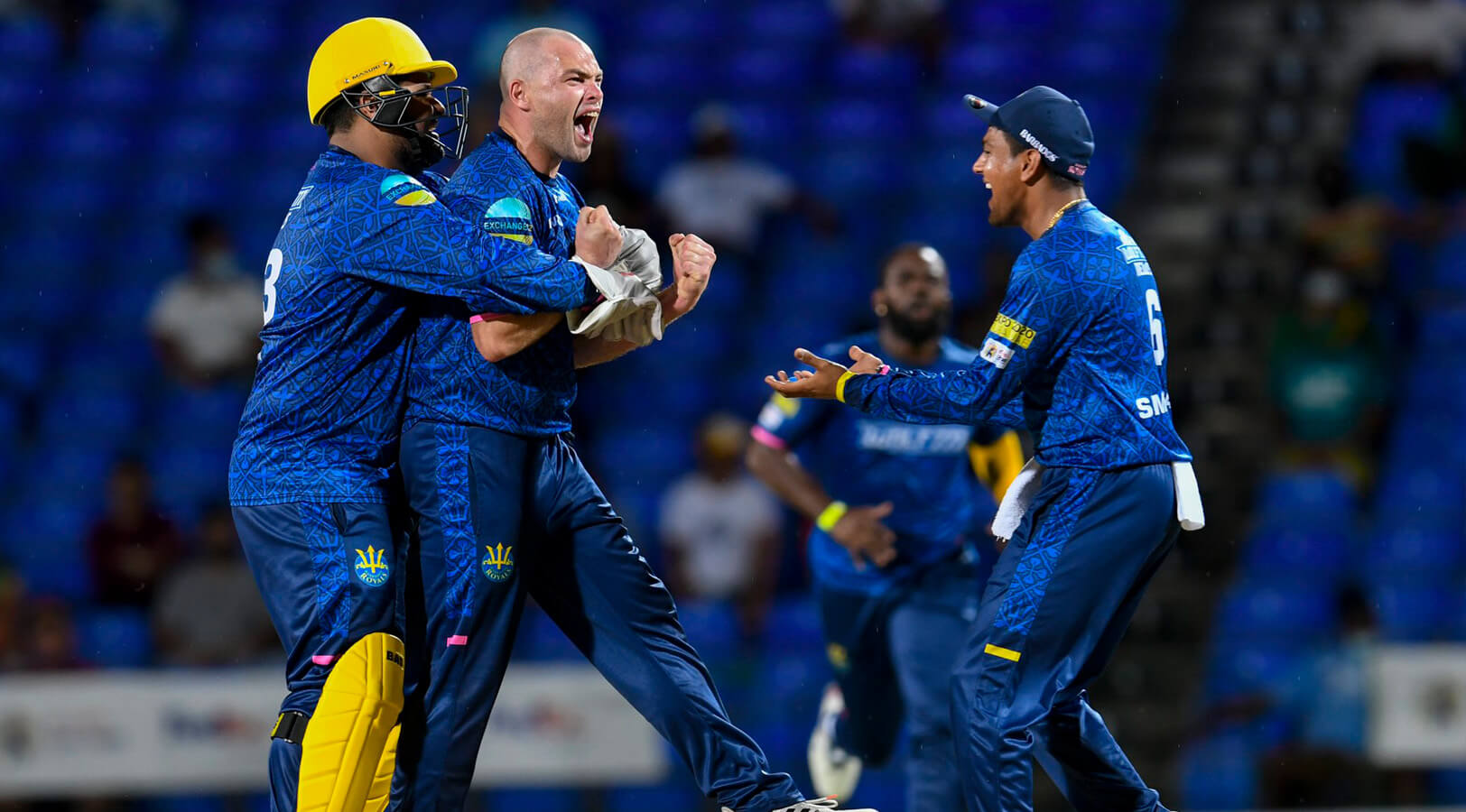 Hello Bears fans. I hope you are all well. First of all let me say such a big thank you for all your support this year. It has been an amazing few months for me and all the messages of support that I have received from the Bears family have been a big part of that.
My stint with the Barbados Royals in the Caribbean Premier League is over.
Sadly, we did not qualify for the later stages, but I have loved my time here. Everybody made me so welcome and it has been a great experience on and off the field. On the field, they were very different conditions with different pitches and smaller boundaries and the intense heat which was challenging. Altogether, it is just great experience which will hopefully make be a better bowler in the future.

Jake Lintott
I will return to the UK on Thursday and then spend some time with my family before linking back up with the Bears next week and maybe doing some twelfth-man duties in the last championship game. I have really enjoyed my time in Barbados but admit that, now we are out of the tournament, I'm really looking forward to getting home. It feels like I have hardly seen Edgbaston in the last three months, I have spent almost all my time in hotels, so can't wait to be back among the boys.
Then after the season ends, I think it will take a few weeks to digest everything that has happened. It has been an awesome summer. It was disappointing that we didn't make it through in the Blast, and that we didn't chase that total down at Kent, but I loved being part of the Bears and playing at Edgbaston as always.
Then came the Hundred and playing in the Lord's final…I don't think it has fully sunk in yet what an achievement that was and how lucky I was to have that opportunity. And then the Caribbean Premier League and another great experience with the Royals.
It's been quite a summer. And now I can't wait to be back with the Bears next week, hopefully cheering them on to the championship!
Cheers,
Jake
Enter the Ballot
Make sure you enter our Ballot for the best chance to get access to tickets for our Major Matches in 2022.
Edgbaston will host up to six days of England cricket with an LV= Insurance Test Match against South Africa (25-29 August) and an ODI against India (9 July).
The venue will also host the biggest day in domestic cricket, Vitality Blast Finals Day (16 July).
Ballot closes at 5pm on Friday 8 October.