Mark Robinson says he's 'never satisfied' despite admitting he's 'pleased' with where his side are heading.
The Bears picked up 13 points in the rain-affected draw against local rivals Worcestershire at Edgbaston and sit second in Group 1 at the half-way stage.
"We're a tad frustrated because you always want to be in a better position, but it's something that you take," said the First Team Coach.
"It looked quite an evenly matched game really as Worcestershire had their moments and we had ours.

"We'd have liked to have won the toss and, whether we'd have been able to use the conditions on that first day a bit better I don't know, but even if we'd had played yesterday it looked like a hard game to crack open.
"You're never satisfied because you always want more. You get greedy as a coach, always wanting and demanding more."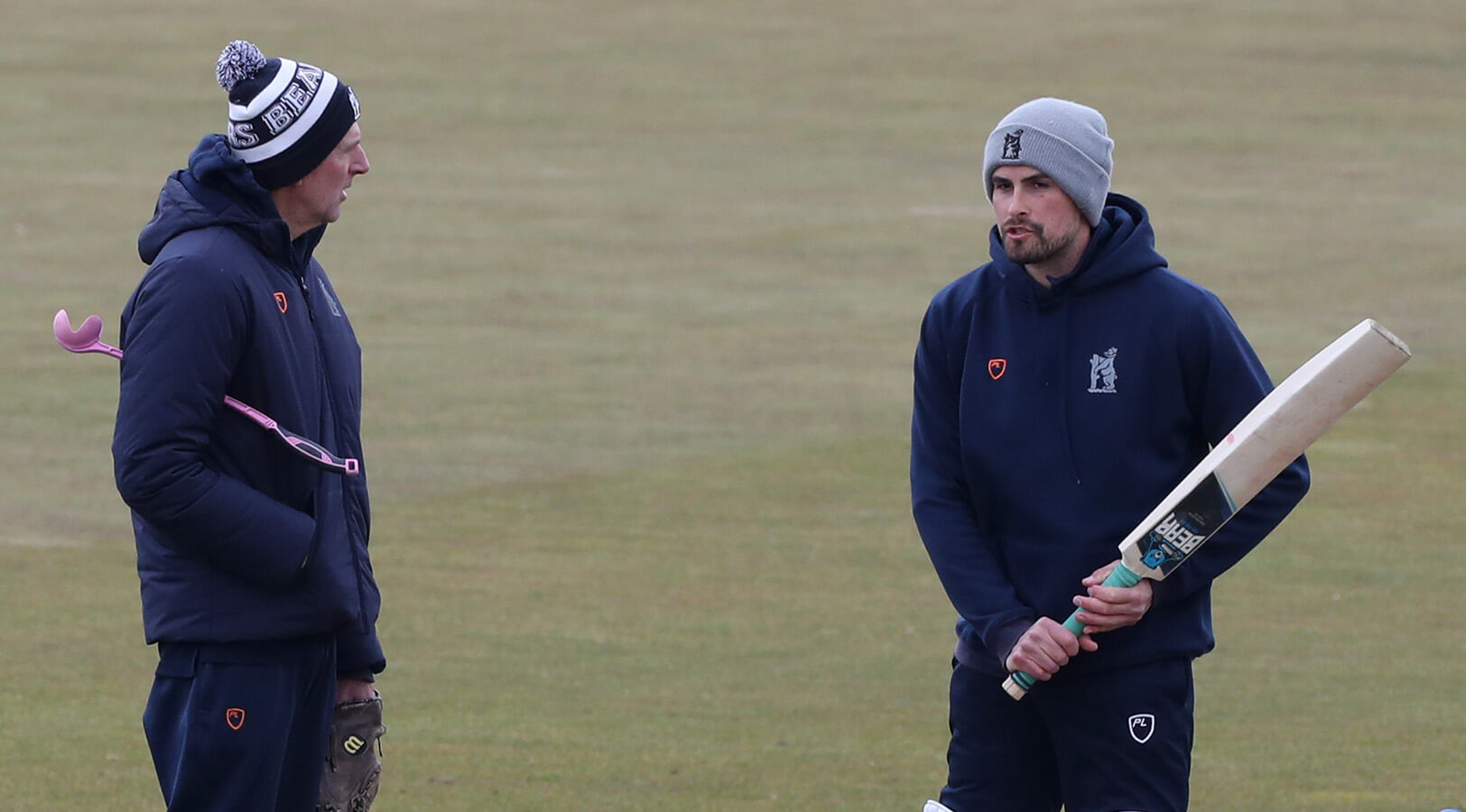 Robinson has overseen two wins and two draws in his opening five games and his side sit just six points behind leaders Notts.
The Bears have showed strong resilience, defeating Notts and Essex with thrilling fourth innings chases, and the 54-year-old is hoping his side can build on that.
"I'm pleased with where we're going,"Robinson added. "It was pretty obvious when I came here we had a lot of promise and a lot of potential as they're good players, but we've got a vulnerability around us too.
"We've had a calmness overall and we've showed some resilience at times and ability to – although we took some punches – not go on the ropes, bounce back and trade some, which is a great trait to have as a team.
"We'll get better as there's areas we need to get better, but we're moving. All I ask is to keep moving, keep building and keep growing."
Membership 2021: Be part of the #BearsFamily
Membership for the 2021 season is on sale now and offers entry to every home domestic game plus a host of benefits. With our COVID-19 Membership Guarantee, Members will get priority if crowds are restricted this summer.
Be part of the #BearsFamily this summer.